Here's a Closer Look at the S&P 500′s Four-Day Rally
With no bad news from Europe and a 42,000 drop in initial unemployment claims, the S&P 500 had nothing to hold it back on Thursday. Still, the index traded in the fractional red for the first eighteen minutes before rallying to its late-morning intraday high, up 0.61 percent. It traded in a narrow range through the afternoon with a slight downward trend to its closing gain of 0.36 percent.
Thursday's performance in the S&P 500 was the fourth consecutive positive close after that amazing string of 13 alternating gains and losses.
Here is a 15-minute look at the week so far: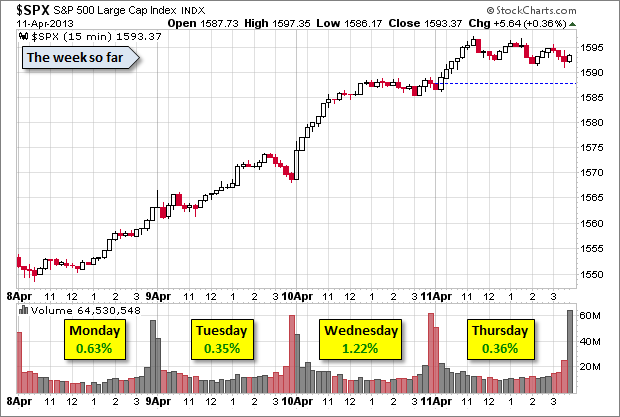 Here is a daily chart of the index since November of last year. The rally of the past four days has shown increasing volume, and Thursday it rose above the 50-day moving average on a positive close for the first time since mid-February.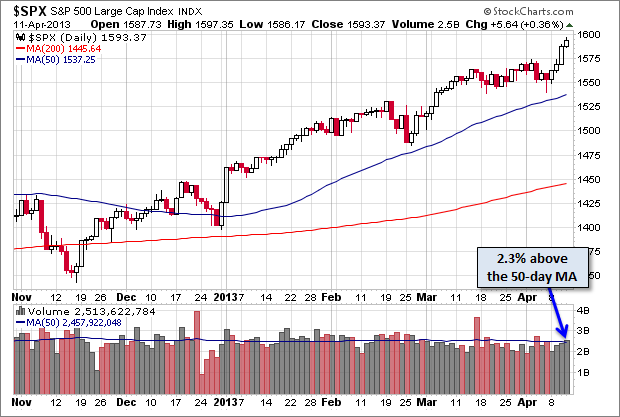 The S&P 500 is now up 11.72 percent for 2013 and at a new all-time high.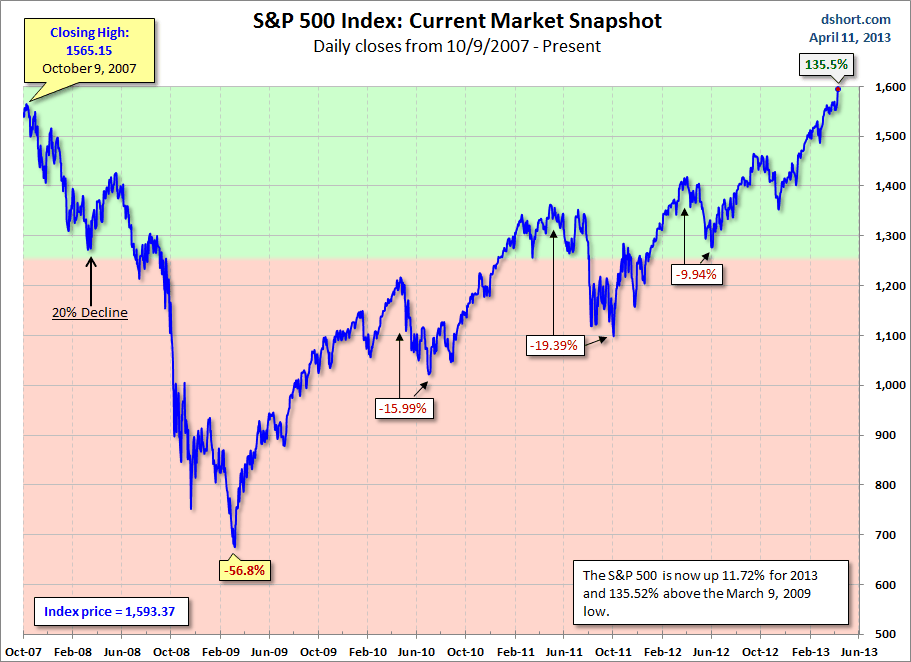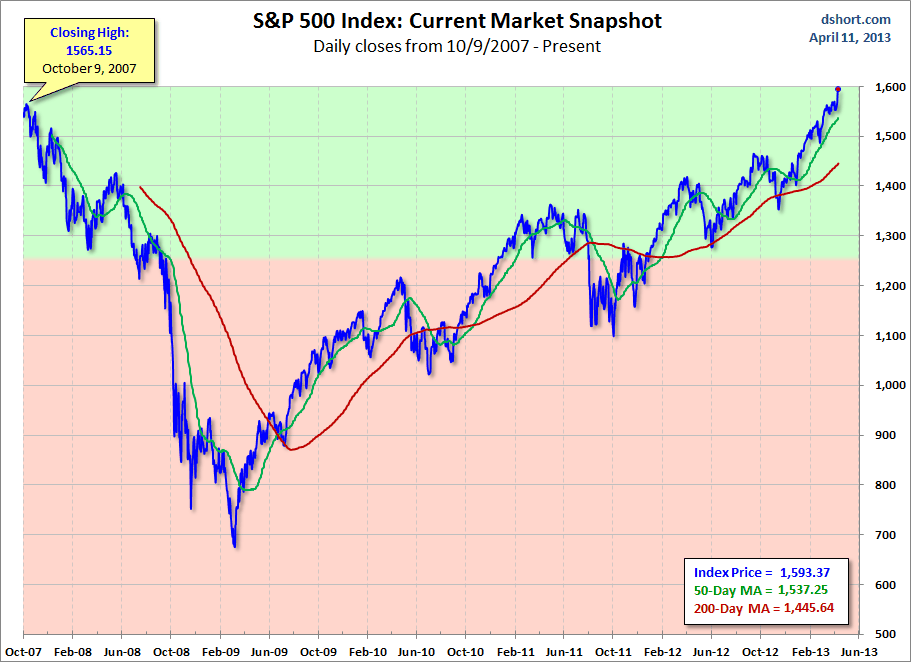 For a better sense of how these declines figure into a larger historical context, here's a long-term view of secular bull and bear markets in the S&P Composite since 1871.
Doug Short Ph.d is the author of dshort at Advisor Perspectives.
Don't Miss: Don't Forget About These 5 Commonly Forgotten Tax Deductions.