Here's a Closer Look at the S&P 500′s Lousy Day
The U.S. indexes spent the day in sell-off mode. The pundits have offered an array of explanations: weak Chinese GDP, the swan-dive in gold, and other commodities, the terrorism in Boston, etc. The sell-off began at the open, and my best-guess regression through a five-minute chart of the S&P 500 suggests that the selling was relatively consistent through the day.
A failed afternoon rally may have been hampered by the Boston tragedy, but the late afternoon trend didn't appear to deviate from the prior trajectory. The index closed eight basis points off its intraday low for a loss of 2.30 percent. That's the worst decline since the November 7, 2012 post-election rout.
Here is a five-minute look at today's action: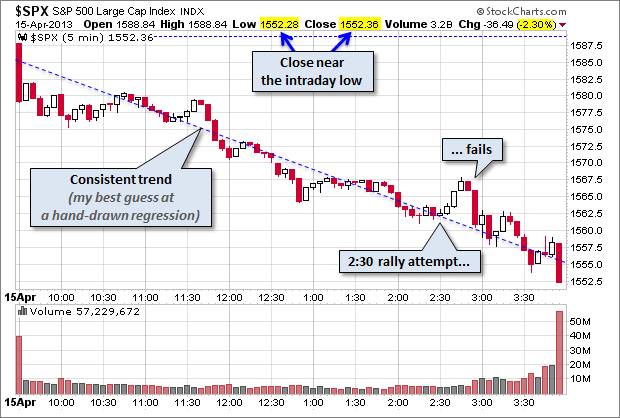 A daily chart shows that today's selling was on high volume. Unlike that negative volume spike in March, today was not a triple witching day (at least not in the options sense).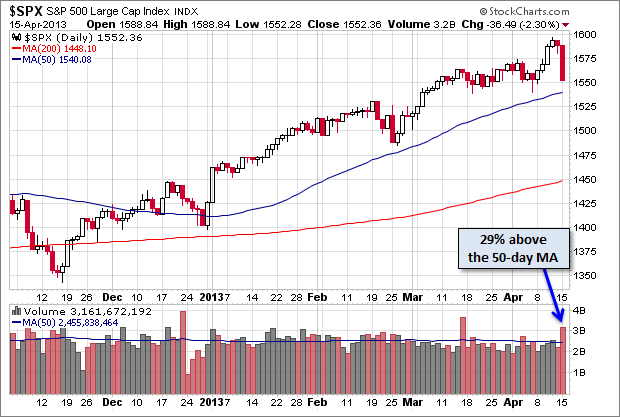 The S&P 500 is now up 8.85 percent for 2013 and 2.57 percent below the all-time closing high of April 11.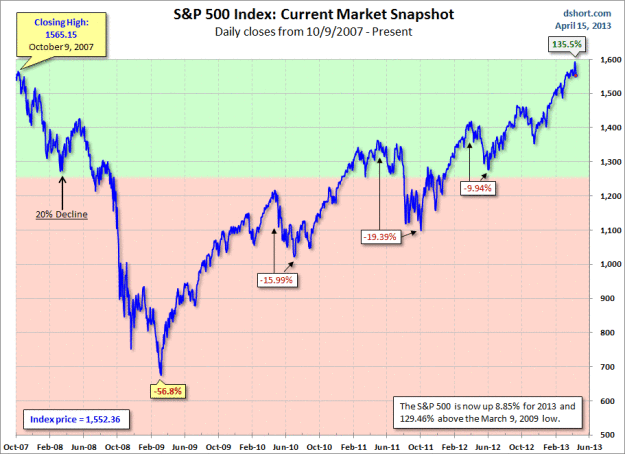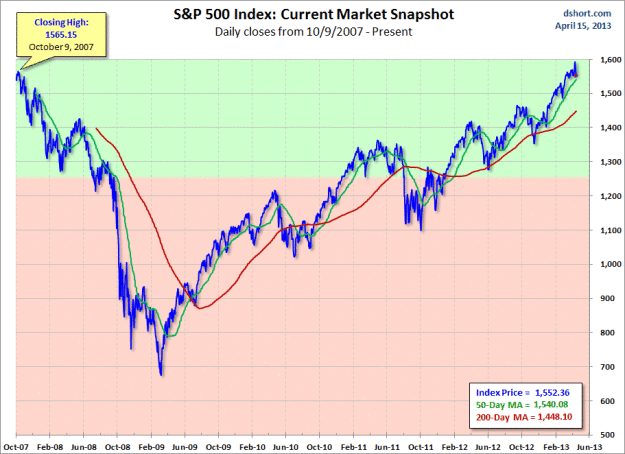 For a better sense of how these declines figure into a larger historical context, here's a long-term view of secular bull and bear markets in the S&P Composite since 1871.
Doug Short, Ph.d is the author of dshort at Advisor Perspectives.
Don't Miss: Tax Day Advice: Why Paying With Plastic Is a Big Mistake.