Here's a Closer Look at Tuesday's S&P 500 Rally
The U.S. indexes were up sharply today. The benchmark S&P 500 rose 0.89 percent in the first 10 minutes of trading, faded a bit and then renewed its rally to the early afternoon. After another gradual fade, the final hour steroids kicked in, and the index closed with a gain of 1.43 percent. That was the best close since the 2.54 percent surge on January 2, 2013, the first market day of the year.
Here is a 10-minute look at the week so far.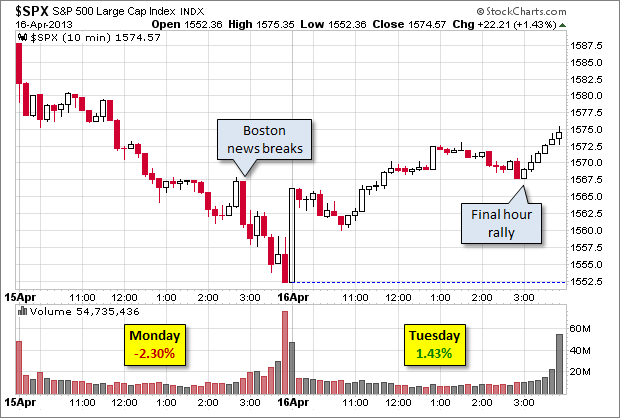 Here is a daily chart that includes the volume and its 50-day moving average. Yesterday's selloff was on high volume, exceeded in 2013 only once, the March triple witching day. Today's partial recovery volume was 2 percent above the 50-day moving average.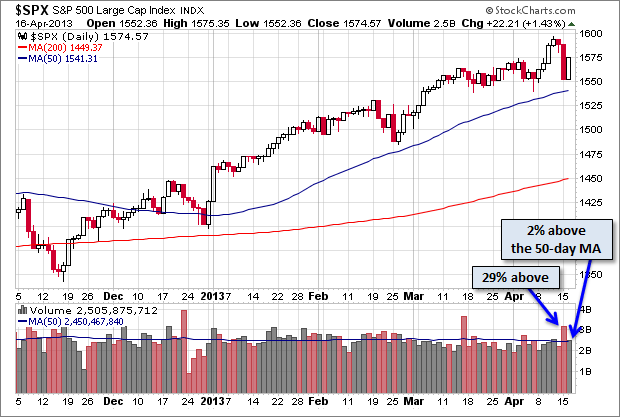 The S&P 500 is now up 10.40 percent for 2013 and 1.18 percent below the all-time closing high of April 11.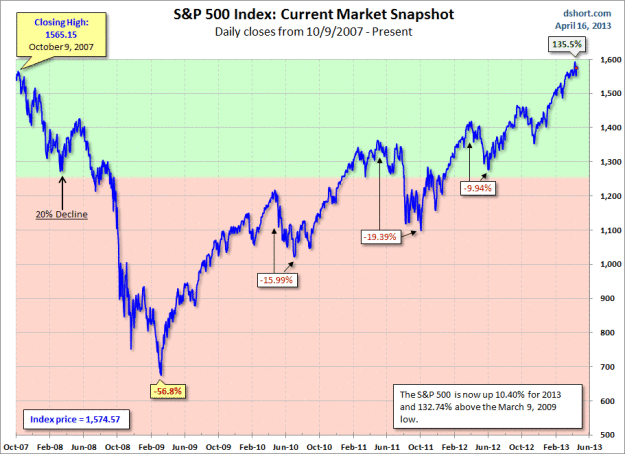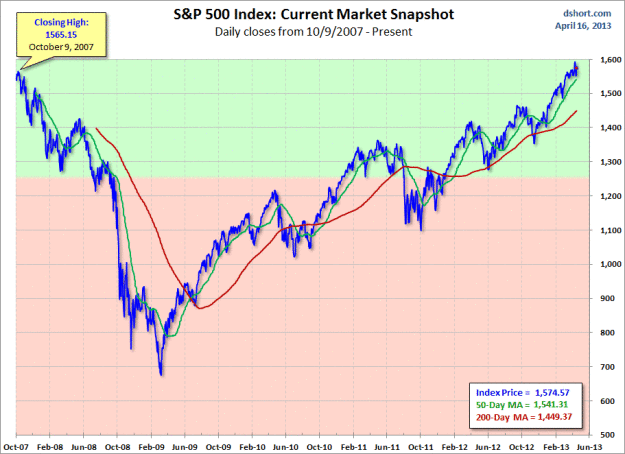 For a better sense of how these declines figure into a larger historical context, here's a long-term view of secular bull and bear markets in the S&P Composite since 1871.
Don't Miss: Will U.S. Industrial Production Lead Economic Growth?