Here's a Snapshot of YouTube Activity Six Years from Launch
YouTube (NASDAQ:GOOG) is a phenomenon. The site launched in May 2005 and has changed the world of video and user-generated content forever.
Here are some of the more mind-blowing factoids about the world's most popular video website:
More than 48 hours (two days worth) of video are uploaded to the site every minute, a 37% increase over the last six months and 100% over last year.
YouTube past the 3 billion views a day mark, a 50% increase over last year. That's the equivalent of nearly half the world's population watching a YouTube video each day, or every U.S. resident watching at least nine videos a day.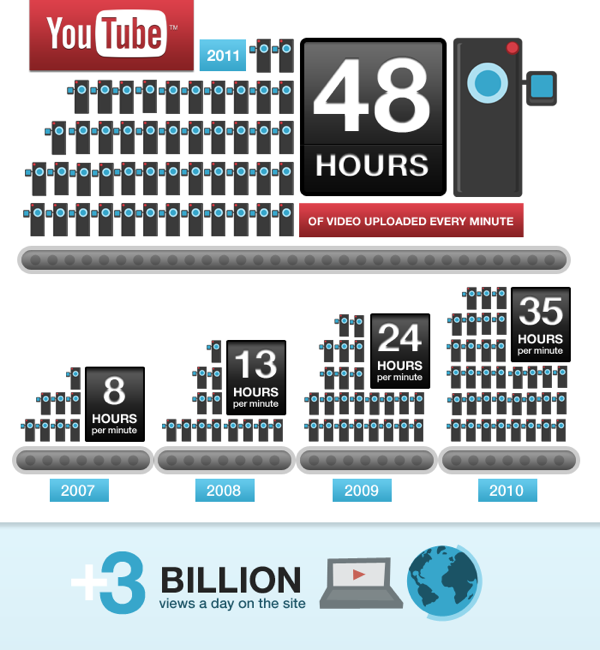 Don't Miss: Can YouTube Play with the Big Boys of Video?