Here's Another Chinese Bribery Scandal for Novartis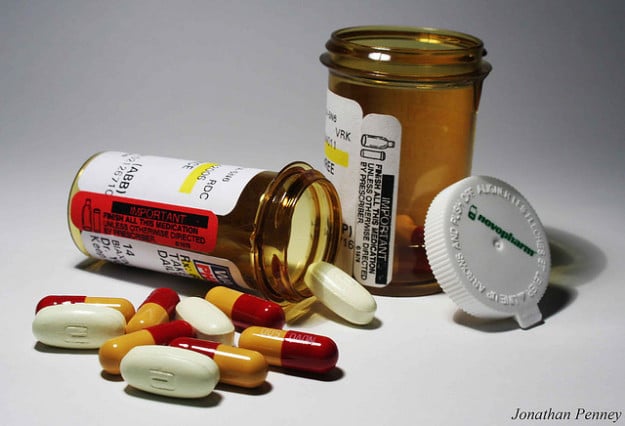 Pharmaceutical company Novartis (NYSE:NOV) is the latest target of Chinese authorities attempting to crack down on the rampant bribery within the country's hospital and pharmaceutical systems. Novartis's eye care unit, Alcon, is being accused of bribing doctors in more than 200 Chinese hospitals to prescribe its lens implants, according to a report from the BBC.
The scandal was first reported by Chinese paper 21st Century Business Herald. The publication said Alcon paid Chinese doctors bribes disguised as research fees for clinical trials that never took place. Novartis was also accused by the same paper last month of bribing doctors to prescribe the company's drugs.
"Alcon does not tolerate activities that are not in compliance with the laws and regulations in the markets where we operate," Novartis said in a statement seen by the BBC. "When any inappropriate activities are identified, we take swift remedial action."
Novartis is just the latest foreign pharmaceutical company to be accused of illegal practices in China. Chinese authorities are having a difficult time cracking down on the bribery problem. At the end of last month, Chinese authorities accused Eli Lilly (NYSE:LLY) of engaging in bribery by paying doctors to prescribe two of its diabetes drugs, Bloomberg reported.
That story was also first broken by the 21st Century Herald. A spokeswoman from Eli Lilly said the company was very concerned about the accusations and that, although Eli Lilly hadn't yet been able to confirm if the claims were true, the company was carrying out an internal investigation.
Yet another pharmaceutical company in trouble in China is GlaxoSmithKline (NYSE:GSK), which did find evidence of wrongdoing in its Chinese operations. Glaxo issued an apology and blamed the bribery practices – which included paying doctors in cash and sexual favors for prescribing Glaxo drugs – on senior members in the company's Chinese operations, saying that executives in London didn't know about the infractions.
Glaxo agreed to lower drug prices in the country as an apology, but the company may not get away so easily. Chinese state media reported that sources said the bribery was orchestrated through the highest levels of the company and cannot be blamed on only a few senior officials in China. Glaxo said it's cooperating with the investigation.
Don't Miss: Expensive COBRA Rates Make a Good Case for Obamacare.
Follow Jacqueline on Twitter @Jacqui_WSCS