Here's How Eli Lilly Rescued its Alzheimer's Drug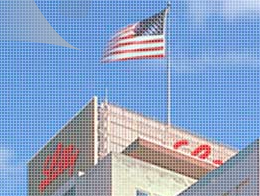 Shares of the Indianapolis-based drugmaker Eli Lilly (NYSE:LLY) topped $50 on Monday for the first time in more than four years. The company's shares gained more than 5 percent after researchers said the combined results from two studies of its experimental Alzheimer's drug indicated the treatment could modestly slow mental decline.
While late-stage studies of the drug, solanezumab, missed their primary goal of significantly slowing the disease when evaluated separately, a secondary analysis of pooled results revealed 34 percent less mental decline in mild Alzheimer's patients compared to those on the placebo. The research found that Lilly's solanezumab lessened nerve cell damage in the brain and reduced the buildup of beta amyloid plaque, the toxic protein known as the hallmark of the disease.
Catalysts are critical to discovering winning stocks. Check out our newest CHEAT SHEET stock picks now.
Researchers have long sought a cure for Alzheimer's, which affects 5 million people in the United States, but current medicines, such as Aricept and Namenda, only ease symptoms.
Lilly will most likely have to conduct another late-stage trial of the drug, according to a research note written by Leerink Swann analyst Seamus Fernandez. The study, which could involve as many as 2,000 patients with a mild form of Alzheimer's and last as long as three years, may be needed for the company to make a case for the costly, once-monthly intravenous treatment that "delivers a limited functional benefit after 18 months."
Even though doctors and analysts who cover Lilly caution that the trial results only indicate small patient benefits, Lilly's share price continued to increase. Since the company released the preliminary results in late August, the stock has climbed approximately 20 percent.
Data from both Eli Lilly's potential treatment and from Johnson & Johnson (NYSE:JNJ) and Pfizer's (NYSE:PFE) bapineuzumab will be presented at a Boston meeting of the American Neurological Association on Monday. Like Lilly's solanezumab, Pfizer and J&J's treatment has shown a limited ability to slow mental decline, but researches see some potential in them for helping patients with early stages of the disease.
A potential Alzheimer's treatment could generate billions of dollars in annual revenue, according to analysts, and so news for this meeting has the potential to move stocks.
Investing Insights: Is Pfizer's Stock a Buy Now?