Here's How Much Victoria's Secret Actually Pays Its Angels
The Victoria's Secret Fashion Show is a major night for primetime television and a really major night for the supermodels involved. Over 6 million viewers eagerly tune in to CBS, ready to watch nearly 50 women strut their stuff down the catwalk. Lingerie-clad, long-limbed ladies sashaying onto a virtual merry-go-round in sky-high heels, one after another, makes for some darn good television.
When you include all of the hair and makeup, jewelry, costume designers, lingerie, stage designers, production teams, and of course the models, a production of this magnitude is wildly spendy. Subsequently, all of this fantasy-inspired whimsy must earn the supermodels a pretty penny, right?
An Angel's pay depends on where the model falls on the totem pole. The more famous and seasoned the veteran, the higher the paycheck an Angel commands. Here's how much Victoria's Secret's Angels walk away with each year. 
9. Jasmine Tookes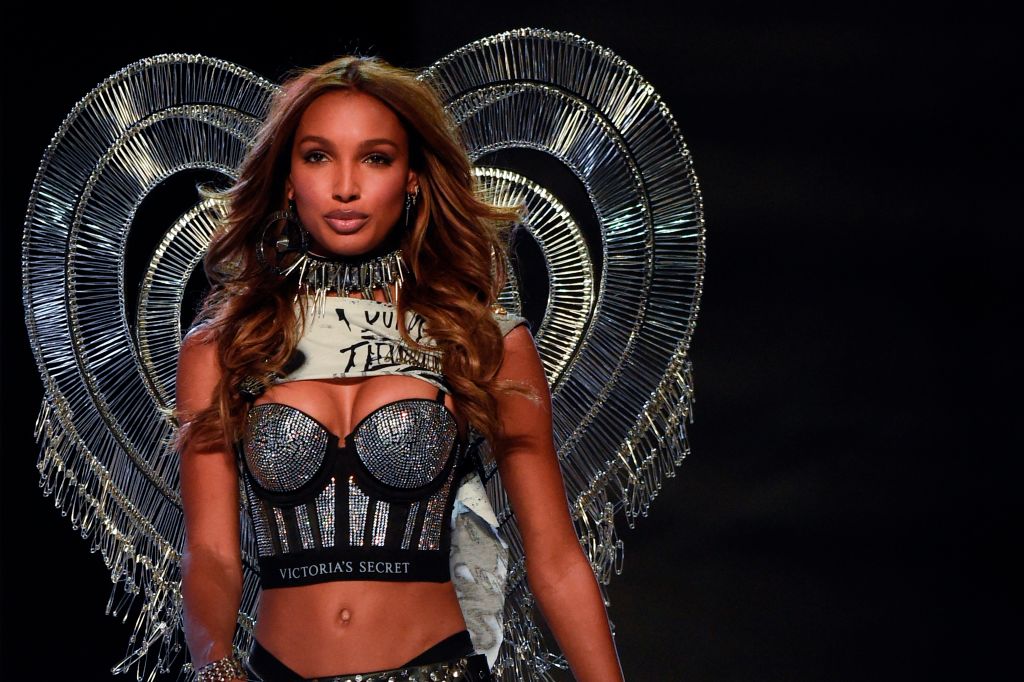 Making her debut in the Victoria's Secret Fashion Show back in 2012, you could say Jasmine Tookes has earned her wings. In 2016, she had the honor of wearing the $3 million Fantasy Bra. On wearing the Fantasy Bra, Tookes told Elle it "means everything" to her. The California-born model describes herself as loving and caring, and says she loves representing Victoria's Secret.
8. Lily Aldridge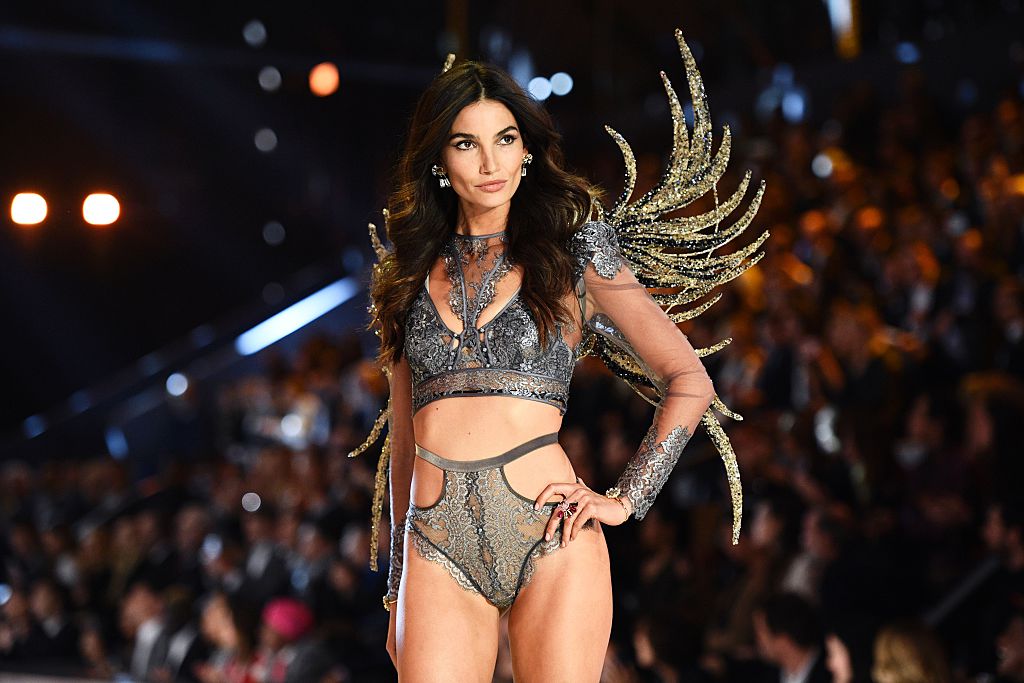 The Los Angeles born Lily Aldridge grew up playing soccer and considered herself a serious tomboy.  Nevertheless, she fell into modeling in her teens and eventually started working with Victoria's Secret in 2009. The Angel has worked with Rag & Bone, Clinique, and Anthropologie, but earning her wings with Victoria's Secret put her name on the map. Aldridge also hit the runway wearing the Fantasy Bra in 2015.
7. Taylor Hill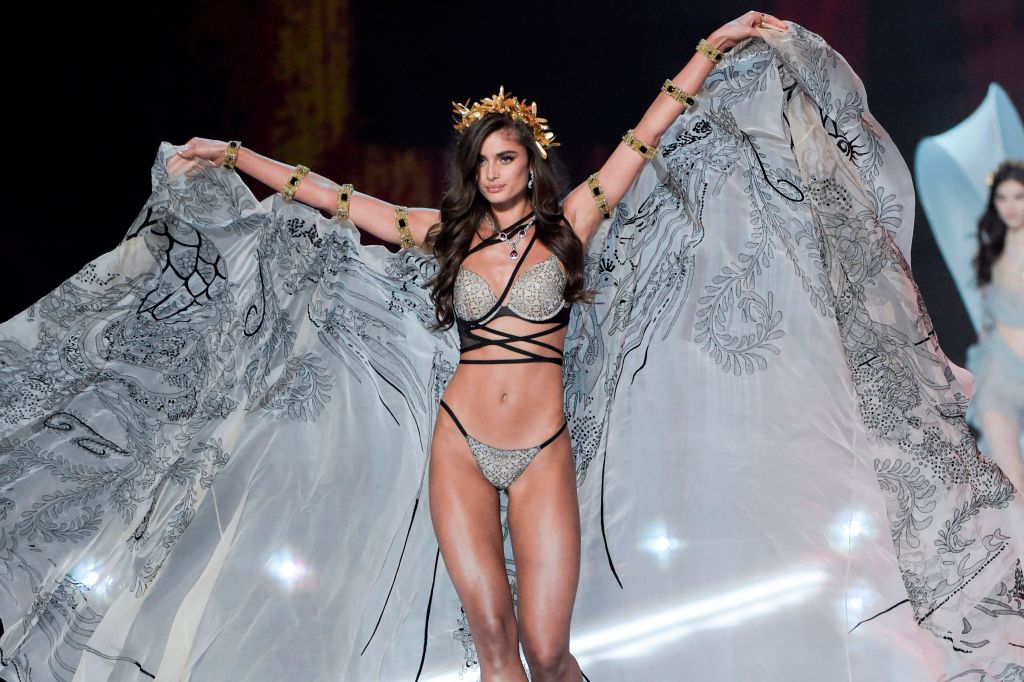 She is a Colorado native who turned from gymnast to supermodel practically overnight. Taylor Hill is Victoria's Secret's youngest model and was anointed as an Angel back in 2015. Hill ranks on the Forbes list as one of the top 20 highest-paid supermodels in the world. Not too shabby, considering she was born in 1996.
6. Joan Smalls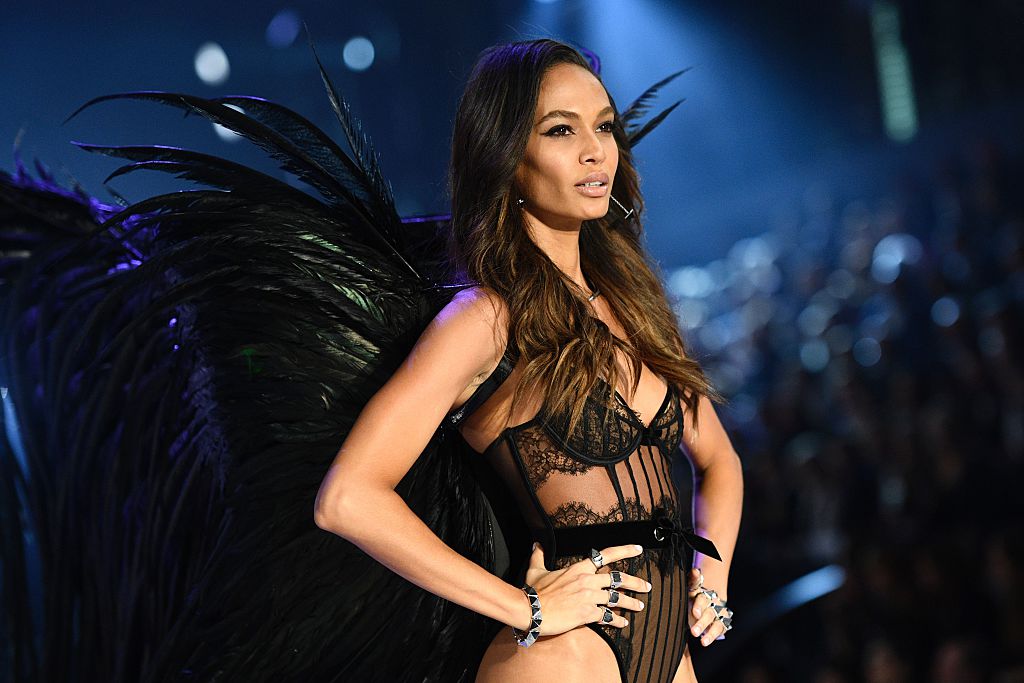 Joan Smalls was born and raised in Puerto Rico, and at 19 years old, she moved to the Big Apple to pursue a career in modeling. To say she has been successful in that endeavor would be an understatement. Smalls has been modeling in the Victoria's Secret Fashion Show since 2011, and was named one of Forbes' highest-paid models in 2013.
5. Alessandra Ambrosio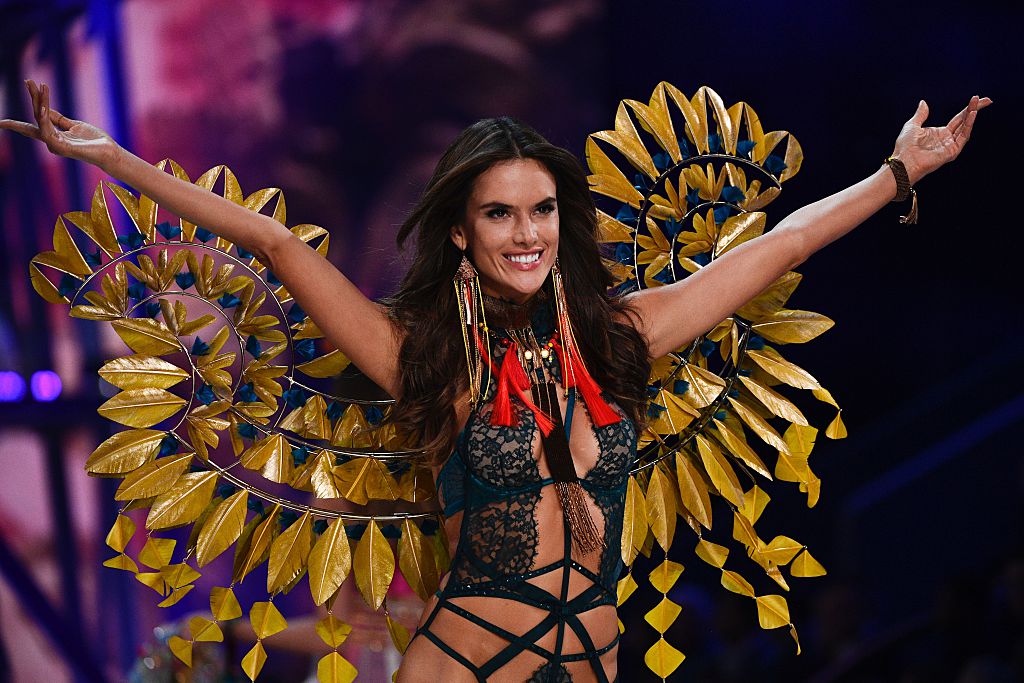 The Brazilian-born Alessandra Ambrosio broke hearts when she announced that the 2017 Victoria's Secret Fashion Show would be her last. The supermodel turned mother and wife has been walking in the VS Fashion Show since 2005, including donning the Fantasy Bra in 2012. Although she'll be hanging her wings after the Shanghai show, Ambrosio's career has been madly successful.
4. Candice Swanepoel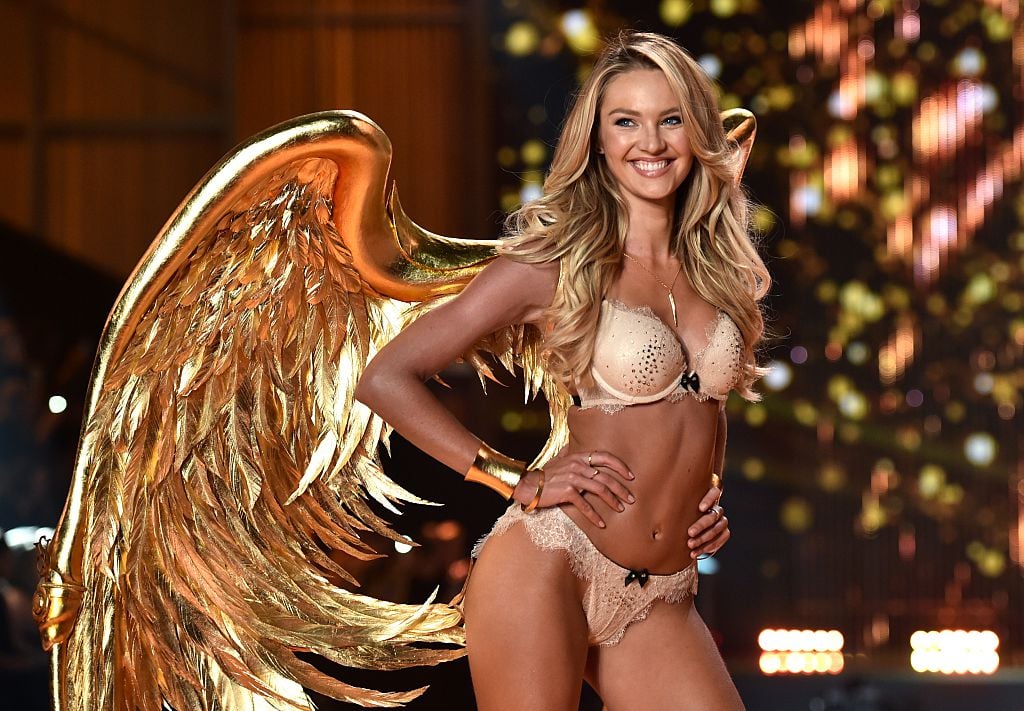 South African beauty Candice Swanepoel has been working with Victoria's Secret since 2007. Swanepoel is Victoria's Secret's first South African model to become an Angel. She received her wings back in 2010 and strutted down the catwalk wearing the Royal Fantasy Bra in 2013. The Royal Bra was estimated to be worth $10 million.
3. Liu Wen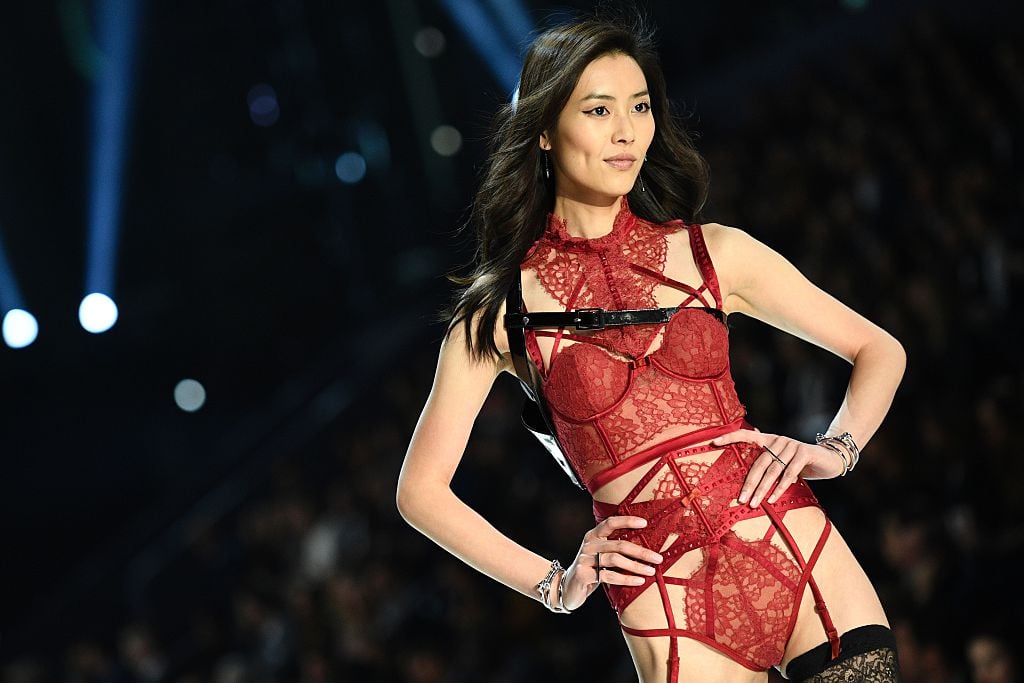 Considered China's first ever supermodel, Liu Wen has made a splash in the fashion industry. She started walking in the Victoria's Secret Fashion Show back in 2009, and the 2017 show will be her sixth. For the record, Wen was the first-ever Asian model to walk in the VS Fashion Show, and is now considered one of the world's highest-paid models.
2. Kendall Jenner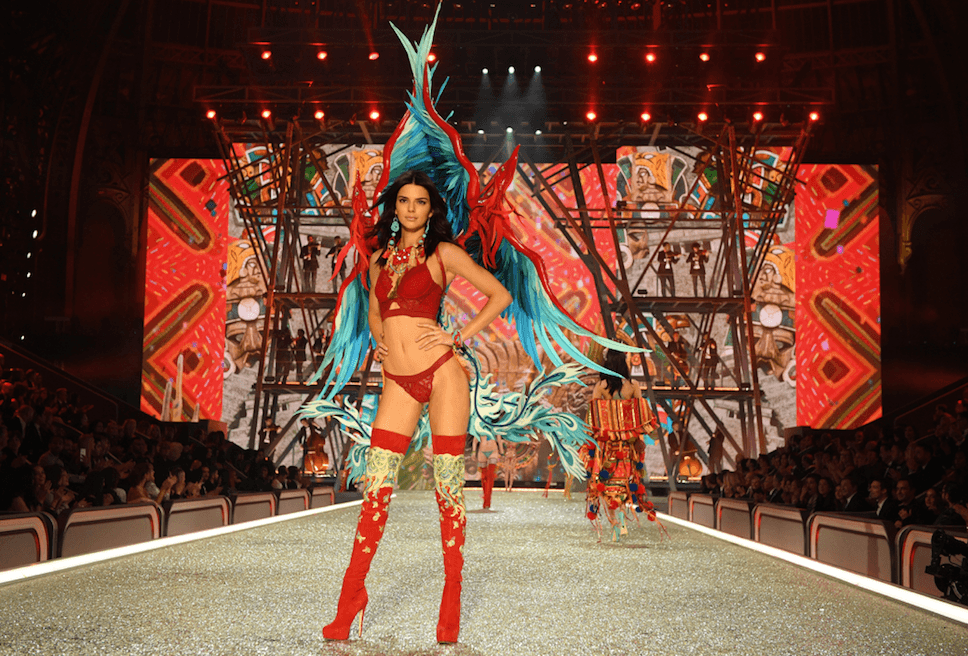 Kendall Jenner is not only one of the highest-paid Angels, but she is also the highest-paid model in the world, recently taking the crown from Gisele in 2017. Jenner makes a total of $22 million per year. She has an army of Instagram followers (over 85 million), along with numerous company deals.
1. Adriana Lima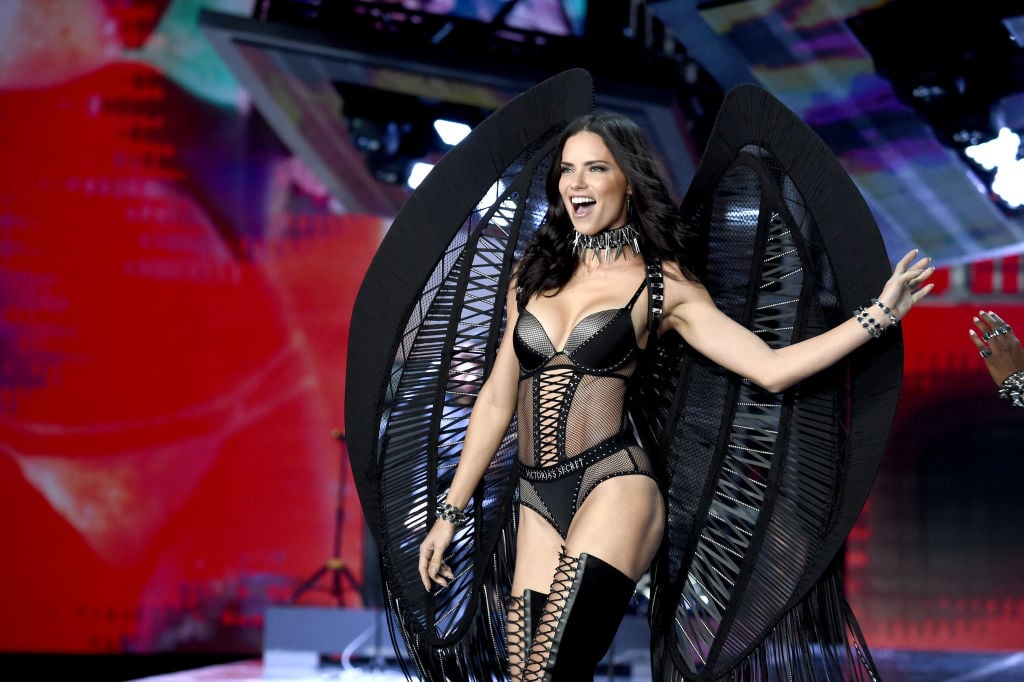 The creme de la creme of Victoria's Secret's models, Adriana Lima is a seasoned pro. The 2017 Shanghai show marks Lima's 18th VS Fashion Show. The beauty has reigned supreme, wearing the Fantasy Bra in both 2010 and 2014. The model claims she'll be hanging on to her Angel wings until she completes her 20th show.