Here's How Obamacare Just Got Easier for Employers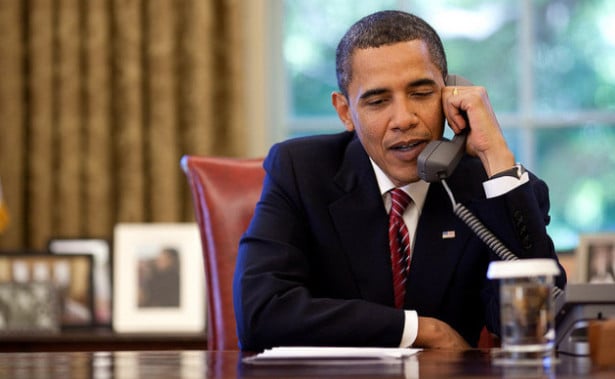 Before it was postponed, businesses complained long and loudly about the burdens of the Affordable Care Act's requirement that they report employees' health coverage information. Among business and labor experts, the worry was the companies would shrink their workforces and cut employees' hours in order to work around that provision.
As originally written, the health care reform mandated that businesses with 50 or more full-time employees provide those workers with a minimum level of health insurance coverage or face tax penalties of as much as $3,000 per full-time employee, excluding the first 30, beginning in 2014. For the federal government to know which companies had failed to provide coverage and how much those companies should be fined, a great deal of information must be transferred from business and workers to a great number of government agencies.
That transfer is known as the reporting requirement, and to be successful, it will need a supporting infrastructure of new data collection systems at both the business and governmental level, plus greater coordination between everyone involved. But in early July that date has was delayed until 2015 because both the government and businesses needed more time to adjust to the changes.
"We have heard concerns about the complexity of the requirements and the need for more time to implement them effectively," Mark Mazur, the Assistant Secretary for Tax Policy at the U.S. Department of the Treasury wrote in a blog post. He explained at the time that by pushing back the deadline, two goals would be accomplished. "First, it will allow us to consider ways to simplify the new reporting requirements consistent with the law," he wrote. "Second, it will provide time to adapt health coverage and reporting systems while employers are moving toward making health coverage affordable and accessible for their employees."
In pursuit of the needed simplification, the Treasury Department issued newly proposed rules on Thursday. "Today's proposed rules enable us to continue engaging on how best to implement the ACA reporting requirements in a more streamlined and focused manner," said Mazur in a press release.
"We will continue to consider ways, consistent with the law, to simplify the new information reporting process and bring about a smooth implementation of those new rules.  Doing so will help ensure that the ACA effectively and efficiently delivers its historic tax benefits that promote health security for all Americans."
The proposed rules are numerous, but most importantly they will eliminate the requirement for employers to determine whether particular employees are full-time "if adequate coverage" is offered to all potentially full-time employees. They will allow employers the specific cost of health plans if the cost is above a specified dollar amount — and, they will give them the ability to report health care information on W-2 tax forms rather than in a separate statement.
Many industry advocacy organizations hope the Internal Revenue Service will work with the Department of Health and Human Services to simplify the rules even more, because if there is "one thing retailers and other employers hate more than anything else," National Retail Federation's Neil Trautwein told Reuters, it is "sending the same information to different agencies."
Of course, the Treasury Department requested that companies voluntarily report health care data for their employees beginning in 2014 while the mandate and its reporting requirements are simplified, but as former IRS attorney Cathy Livingston told Reuters, it is likely that "a very limited number of entities would voluntarily choose to report" the information. "Employers and insurers will likely take a pass," she added.
Since the individual insurance mandate remains unaffected, opponents of the Affordable Care Act have argued that the Obama administration's delay of the employer mandate was unfair. House Majority Leader Eric Cantor, a Republican from Virginia, said at a July press conference that the House of Representatives would work on legislation to eliminate requirements for individuals as well. "I never thought I'd see the day when the president, the White House came down on the side of big business but left the American people out in the cold as far as this health-care mandate is concerned," he said.
To defend itself against that accusation, the White House has maintained that more than 96 percent of companies with at least 50 employees already offer health insurance to their employees, meaning the delay will only have a small effect.
To many congressional Republicans, the delay also appears to prove a point they have tried to make since the Affordable Care Act was first passed. After the administration first announced the postponement, Senate Minority Leader Mitch McConnell, a Kentucky Republican, said that the delay confirmed his party's argument that Obamacare is not "working the way the administration promised."
Here's how the major U.S. indexes traded on Monday:

Follow Meghan on Twitter @MFoley_WSCS
Like us on Facebook to get the latest from Wall St. Cheat Sheet in your News Feed.