Here's How the EU Plans to Cap MasterCard and Visa Fees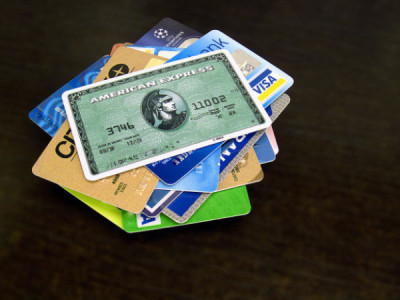 Credit card providers, such as Visa Europe (NYSE:V) and MasterCard (NYSE:MA), are about to see their processing transaction fees capped under a new proposal by the European Commission.
The draft European Commission plan proposes a ceiling be introduced for charges on all consumer debit and credit card transactions, consequently drawing down a multibillion-euro revenue for EU banks and financial institutions.
Initially, earlier European Commission drafts suggested a full ban on debit and credit card feeds. However, its current plan proposes a 0.2 percent ceiling on all consumer debit transactions, and a 0.3 percent cap on credit card transactions, introduced after a two-year transition period where the ceiling would apply only to cross-border fees.
According to Commission estimates, this will cut total EU debit card fees from around 4.8 billion euros to 2.5 billion euros, and credit card fees from 5.7 billion euros to 3.5 billion euros. "High fees paid by merchants result in higher final prices for goods and services, which are all paid by consumers," said the European Commission's proposal. The Financial Times reports that typical debit card fees range from 0.1 percent in Denmark to 1.6 percent in Poland. Average credit card rates in Germany stand at 1.8 percent, compared to 0.5 percent in France.
In 2011, some 727 million payment cards were issued in the EU, and the value of card transactions exceeded 1.9 trillion euros. Visa and MasterCard dominate the market, with 41.6 percent and 48.9 percent of the market share, respectively. Retailers across Europe pay banks around 13 billion euros a year to handle transactions, and 70 percent of this figure can be accounted for by interchange fees between banks handling the process.
Additionally, the draft plan requires that payment card schemes and the entities that process transactions be legally separated. Debate on the measure to separate payment groups is under way within the commission. Non-bank payment providers are concerned that bundling together the two sides of the business prevents new players from entering the market.
"As the cost of processing is a significant part of the total cost of card acceptance, it is important for this part of the value chain to be opened to effective competition," said the European Commission's proposal. "On the basis of the separation of scheme and infrastructure, card schemes and processing entities should be independent in terms of legal form, organisation and decision making process."
The draft proposal also suggests a greater transparency for fees, and a limit is proposed to enforce the "honour all cards rule," preventing retailers from opting for cards with lower fees. In the U.S the debate on bank fees took a step forward on Tuesday, as Richard Cordray won a vote that paves the way for him to become the first formal head of the Consumer Financial Protection Bureau.
Established in 2010, the Consumer Financial Protection Bureau capped U.S. debit card fees charged to retailers by banks, wiping out billions in revenue across the banking industry. Chief Financial Officer of American Express (NYSE:AXP) Daniel Henry said last month that the new rules had  "wiped out profitability in the debit space, dissuading banks from serving poorer customers and causing more people to leave the banking system."
Don't Miss: Higher Interest Rates Weigh on the Housing Market.