Here's How the Markets Erased Tuesday's Gains
The selloff resumed today. The S&P 500 dropped at the open and declined through the morning to its intraday low during the noon hour, down 1.96 percent and close to the 50-day moving average. The index trimmed its losses for an hour or so and then traded sideways to close down 1.43 percent, which essentially erased yesterday's 1.43 percent gain. Today's action in U.S. markets mirrored the trend in Europe, where the EURO STOXX 50 fell 2.14 percent.
Here is a 10-minute look at the week so far: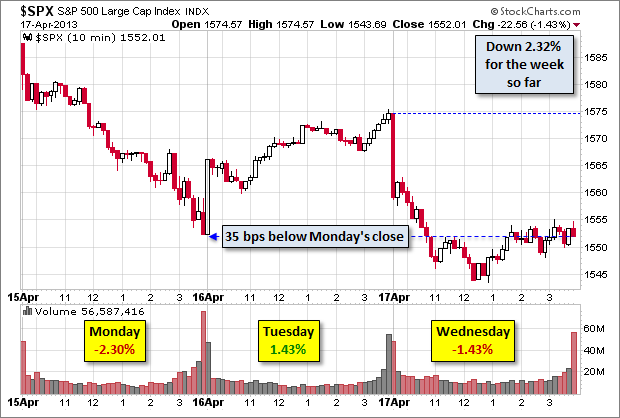 Here is a daily chart with some volume highlights. Today's high volume was to some extent a result of buying the dip, no doubt stimulated by the proximity of the low to the 50-day price moving average.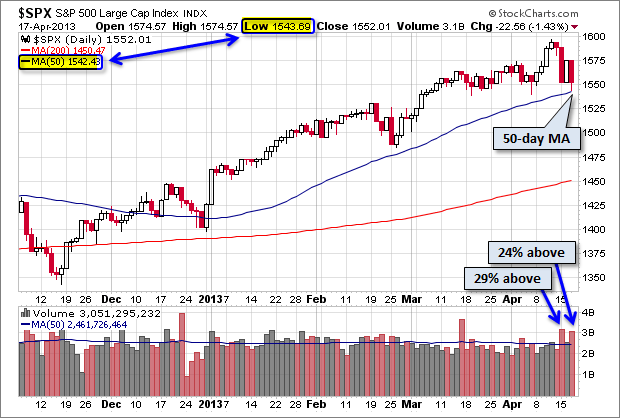 The S&P 500 is now up 8.82 percent for 2013 and 2.60 percent below the all-time closing high of April 11.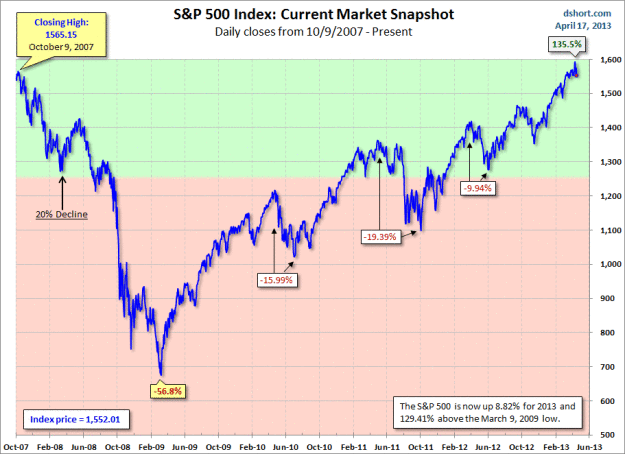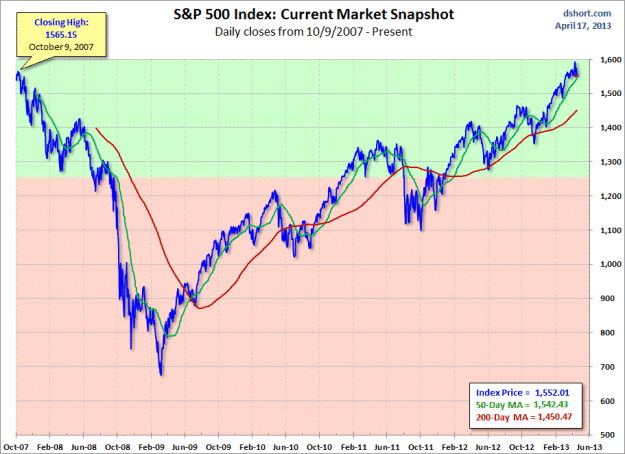 For a better sense of how these declines figure into a larger historical context, here's a long-term view of secular bull and bear markets in the S&P Composite since 1871.
Doug Short, Ph.d is the author of dshort at Advisor Perspectives.