Here's How the S&P 500′s Day Ran Around in Circles
The rally in the Nikkei 225 (up 2.32 percent), Shanghai Composite (up 1.55 percent), and Europe in general (EURO STOXX 50 up 1.47 percent) didn't spill over into the U.S. The pre-market durable goods report was worse than expected. The S&P 500 opened in the green but then slipped to its intraday low less than an hour later. A rally off a higher low during the lunch hour showed signs of promise, but the final hour of trading brought the index to a flat finish, up one basis point.
Here is a 10-minute look at the week so far with today's narrow trading range highlighted. Only seven of the 78 market days in 2013 have had a narrower range.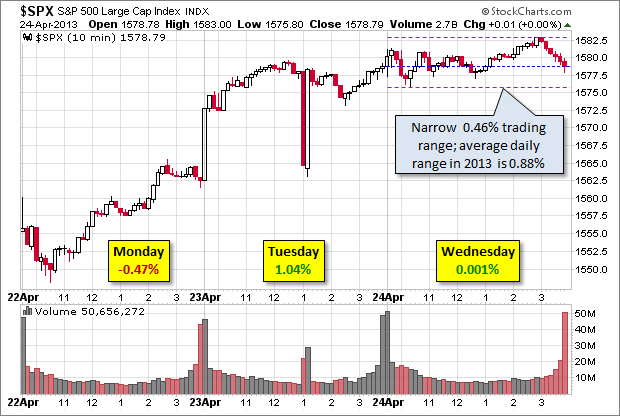 Even though the index went nowhere, it did so on 8 percent above average volume … and that's without the benefit of a bogus tweet.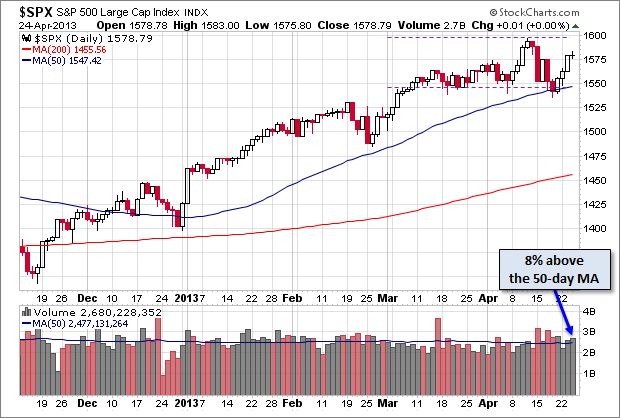 The S&P 500 is now up 10.70 percent for 2013 and 0.92 percent below the all-time closing high of April 11.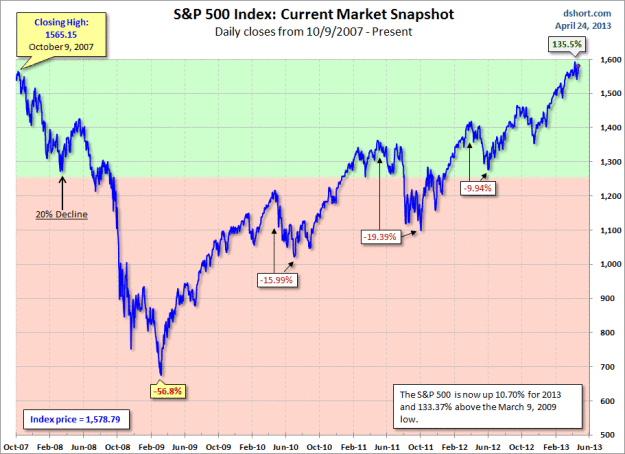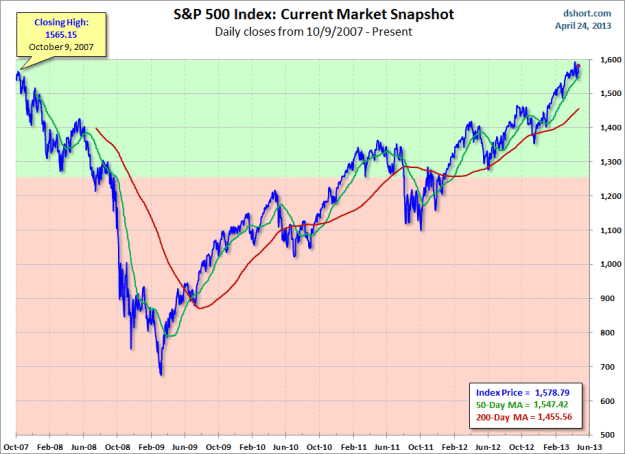 Don't Miss: Low Interest Rates Are Still Juicing the Housing Market.