Here's How the S&P 500 Battled Cyprus Demons Today
The deteriorating conditions in the euro zone sent U.S. indexes lower at the open on Wednesday. The S&P 500 hit its intraday low in the opening minutes, down 0.76 percent. But the index slowly battled back through the day before hitting its opening price thirty minutes before the close. The final minutes trimmed the recovery to a fractional loss for the day of 0.06 percent. U.S. concerns over Europe may have eased throughout the day, but there was less evidence of easing in the euro zone, where the EURO STOXX 50 fell 1.09 percent. That was enough to put it in the red year-to-date, down -0.89 percent.
Here's a 10-minute view of the week so far: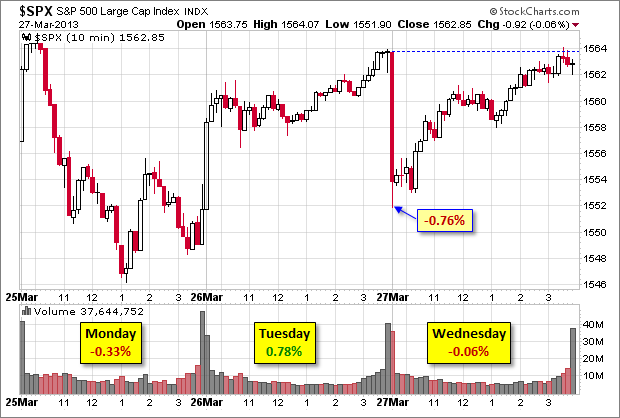 Here is a daily chart of the S&P 500, where there is weak volume and an apparent (transparent?) glass ceiling seems to exist between the current price and the all-time high. But tomorrow is another day.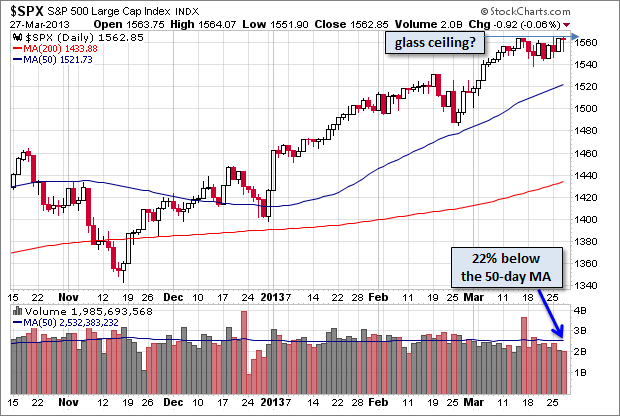 The S&P 500 is now up 9.58 percent for 2013 and 0.06 percent below the interim closing high set yesterday. From a longer-term perspective, the index is 131.01 percent above the March 2009 closing low and 0.15 percent below the nominal all-time high of October 2007.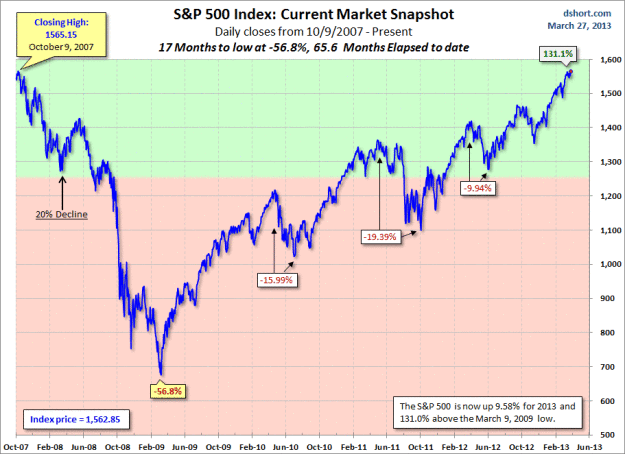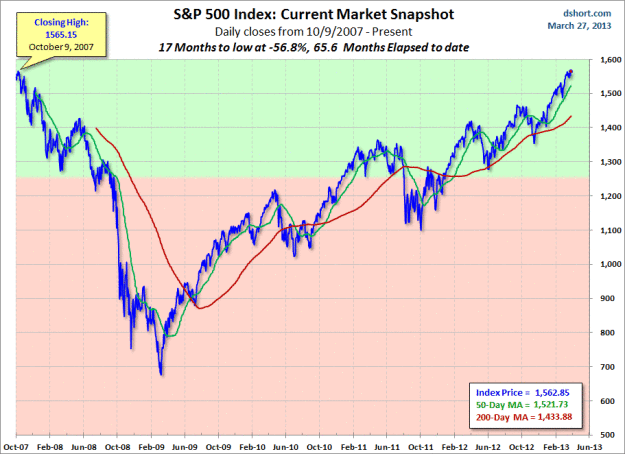 Doug Short Ph.d is the author of dshort at Advisor Perspectives.