Here's How Yahoo Plans to Follow the Netflix Playbook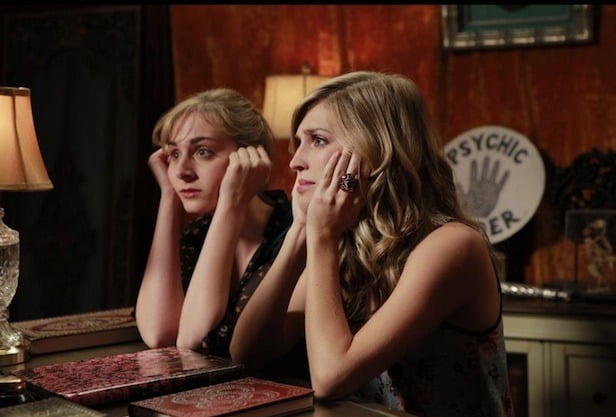 As if it wasn't already clear what Netflix (NASDAQ:NFLX) started when it dived headfirst into original programming, the news coming from Yahoo (NASDAQ:YHOO) only confirms what we already knew: original streaming-content is here for the long haul. Starting September 9, Yahoo will introduce eight short-form comedy series, five of which are brand new, releasing them all at once employing the strategy used by Netflix.
Yahoo plans to build the online service based around their Saturday Night Live licensing agreement with Broadway Video, signed earlier this year. That agreement gave Yahoo the rights to a 38-year archive of sketches from SNL while NBC (NASDAQ:CMCSA) and Hulu still retain the online rights to shows streamed in their entirety.
Variety reports that the original comedy shows will include Ghost Ghirls from Jack Black's Electric Dynamite and Shine America, with guest appearances from Black and Val Kilmer; Tiny Commando from Ed Helms and Jacob Fleisher about a 4-inch tall private investigator; and Losing It with John Stamos, featuring Stamos' interviews with different celebrities about their first times having sex.
Yahoo's planned release of over 1,000 hours of content at once is a first for an ad-supported distribution platform, Variety explains, as streaming-video providers often build up their collection of content slowly. Other new shows that Yahoo announced include: We Need Help from Vuguru, starring and produced by Cheryl Hines and Rachael Harris, which follows the adventures of their shared personal assistant Max; The Fuzz, also from Vuguru, which is a buddy-cop comedy that takes place in a world where puppets and humans live side-by-side, and where crime among puppets is rampant.
The returning shows include the second season of The Flip Side, which explores the comedy of turning social norms on their heads; season 2 of Sports Friends, which is a series of animated parodies of conversations among professional athletes; and the third season of SketchY!, in which a rotating roster of comedians perform sketch scenes.
"The water cooler has changed for this digital audience," Erin McPherson, Yahoo VP and head of video, told Variety regarding the new platform's ability to succeed. "It's more gradual and it builds across social networks, and we anticipate this will enhance that effect."