Here's President Obama's Better Bargain for Students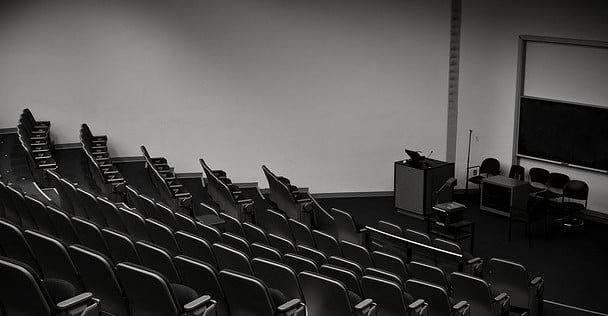 At an Amazon (NASDAQ:AMZN) distribution facility in Chattanooga, Tennessee, it was jobs. At a high school in Phoenix, it was home ownership. And now, at SUNY Buffalo in New York, it's education. Step by step, President Obama is laying down the cornerstones of his Better Bargain for the Middle Class, a campaign designed to build the framework for a post-crisis American economy.
The White House on Thursday released a fact sheet outlining the president's plan for education reform, the third cornerstone. Specifically, Obama has compiled a plan aimed at reducing the cost of higher education, increasing accountability and transparency at the university level, and ensuring that students can find good jobs when they leave school. Ambitious? Yes, but you don't get to be president without some bold ideas.
"To create a better bargain for the middle class, we have to fundamentally rethink about how higher education is paid for in this country. We've got to shake up the current system," the president wrote in a statement. "That's why, starting Thursday, I will be embarking on a bus tour to offer my plan to make college more affordable, tackle rising costs, and improve value for students and their families. My plan includes real reforms that would bring lasting change.
"They won't all be popular with everyone — including some who've made higher education their business — but it's past time that more of our colleges work better for the students they exist to serve," he said.
Obama's plan to shake the dust out of the education system consists of three parts: paying for performance, promoting innovation and competition, and ensuring that student debt remains affordable.
Paying for Performance
The president's education plan would tie the financial aid that colleges receive to how well they perform. The White House points out in its report that state governments collectively invest more than $70 billion in public colleges and universities, and that, by and large, this money is distributed simply based on the number of enrolled students.
As part of the proposal, the president has directed the Department of Education to develop an entirely new ratings system for colleges that will rank universities based on metrics like the percentage of students receiving Pell grants, affordability, and various graduation outcomes like graduate earnings and the number of students who go on to earn advanced degrees.
The proposal seeks to make the amount of aid a college receives a function of its value as measured by a score card by 2018. Here is what a "College Scorecard" currently looks like:
Promote Innovation and Competition
"A rising tide of innovation has the potential to shake up the higher education landscape," the White House says. "Promising approaches include three-year accelerated degrees, Massive Open Online Courses (MOOCs), and 'flipped' or 'hybrid' classrooms where students watch lectures at home and online and faculty challenge them to solve problems and deepen their knowledge in class. Some of these approaches are still being developed, and too few students are seeing their benefits. The federal government can act as a catalyst for innovation, spurring innovation in a way that drives down costs while preserving quality."
While many flinch at the very idea of the federal government acting as a catalyst for innovation, there is a lot of evidence to suggest that the appropriate incentive structure can go a long way toward that goal. Establishing a platform where information can be exchanged in a free and equitable way and then incentivizing students and education institutions — often with cash — to use that information in the most constructive way possible could have tremendous results. The White House states:
"The President will challenge leaders in states, philanthropy, and the private sector to make their own commitments to improve college value while reducing costs. For example, states can redesign the transition to postsecondary education and commit to strategies to improve student learning and enhance student advising, such as hybrid learning pilots, adaptive learning platforms, and digital tutors.

Philanthropists can create initiatives, pilots and prizes for colleges that advance competency-based education, accelerated degrees, and the integration of new technologies into on-campus teaching and learning. Investors and entrepreneurs can directly support and develop new technologies and innovations that accelerate student learning while evaluating the effectiveness of different approaches.

And employers and industry groups can collaborate with postsecondary institutions and new providers to develop high-quality, low-cost degrees in growing sectors of the economy, offer work-based learning experiences to students, and hire graduates who demonstrate the knowledge and skills employers need."
Ensure Student Debt is Affordable
The primary new component of Obama's approach to college debt is to advocate income-driven programs. These programs calculate loan repayments as a function of income. The idea on the table would cap payments at 10 percent of monthly income, about as much as people are encouraged to save for retirement.
This program comes on the back of the student loan deal recently reached in Congress, which sets interest rates on new student loans to the rate on the 10-year Treasury note plus a premium to "offset costs associated with defaults, collections, deferments, forgiveness, and delinquency," according to the bill.
Don't Miss: Is Participating in the College Debt Bubble Still Worth It?