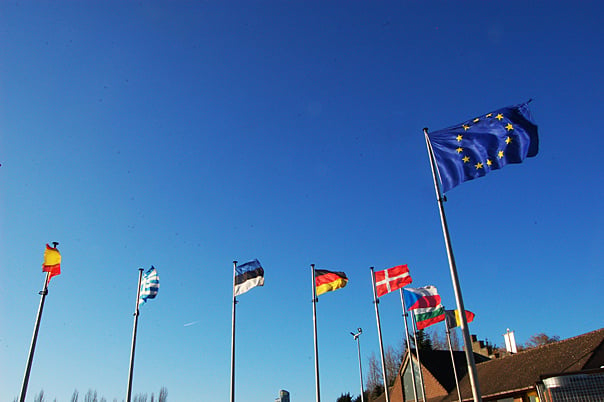 Eurostat on Tuesday released data concerning unemployment figures across the European Union.
The big news is that overall unemployment in the eurozone remained constant in the month of August, holding steady at July's 12 percent level. While this may not seem like good news on the surface, it is an indicator that economies in the region are beginning to turn around, because unemployment rates have been steadily rising over the course of the past several years. Unemployment levels for the larger EU28 region remained constant, as well, staying put at July's 10.9 percent figure.
Many economists have welcomed the data as a rallying point for evidence of an economic recovery in the region. With most indicators in the past month looking up — and unemployment rates not looking down — many signs are indicating that economies in the region are once again beginning to pick up steam. With the total number of unemployed in the area now at 19.18 million people, some analysts are optimistic that the 20 million mark of unemployed in the euro area will not be breached this year — a goal that, if achieved, would be a major victory for policymakers in the region.
Eurostat also released data specific to eurozone member countries. The lowest rates belonged to Germany, Austria, and Luxembourg, all of which posted levels under 6 percent. As the region's largest economy and primary financier, it is essential that the German economy is functioning near its maximum potential if the region is to continue a turnaround.
The data were not as optimistic for Spain and Greece. The latest numbers on Greece, from June, reflect a rise in unemployment rates to 27.9 percent, while Spain posted an unemployment rate of 26.2 percent in August. With both nations still solidly above the 25 percent benchmark, it is clear that they are still removed from the nascent recovery that has begun to take hold in many of the area's other economies.
Some experts have tuned their eyes to the section of the Eurostat release that concerns youth unemployment. Not only is youth unemployment a manifestation of the ability of an economy to create entry-level positions, it also is an essential measure for the future success of an economy. Youth without work experience or higher education often find themselves unable to obtain better jobs later on in their life, not to mention that they may miss out on the opportunity to become qualified for future positions.
Youth unemployment in the eurozone remained constant at 23.3 percent in the month of August, which, at only a slight increase from August 2012 values, indicates that the bleeding has been stemmed. However, with rates still at absurdly high levels in countries like Greece and Spain, the need for action persists if the problem is to be remedied in a timely fashion.
Don't Miss: Mark Cuban Goes Another Round With SEC Over Insider Trading Claims.