Here's What August's Export Data Means for the Chinese Economy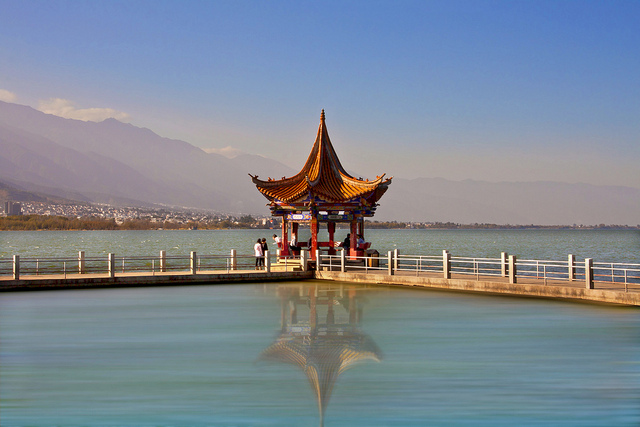 The Chinese economy is set to benefit from rising demand in the United States and other export markets, The Wall Street Journal reports. According to recently released data, both imports and exports in China rose 7 percent in August from their values one year ago. This represents a rise in exports– which, just two months ago, were below 2012 levels– and a slight drop in imports compared to the previous month's contrast with 2012 levels.
Although some have questioned data compiled by the Chinese government in the past, many believe that the increased exporting in August is a result of an economic turnaround in the United States and other countries to whom China actively exports. The report has led to Chinese government to reiterate its goal of 7.5 percent growth in GDP for the year of 2013, something which most analysts believe to be feasible.
Despite concerns over the impact of the tapering of U.S. quantitative easing on emerging countries, China has so far managed to weather the storm with the Yuan still rising against the dollar so far this year. This stands in sharp contrast to countries such as India where the Rupee has lost considerable value recently. Even if China has not been adversely affected by quantitative easing's tapering, they have certainly shown signs of concern, having contributed $41 billion to a fund designed to stabilize currency markets among the BRICS nations.
There are still many pitfalls for the Chinese economy to not only post a short-term recovery but also to continue with sustainable growth in the long run. According to a report by the Organization for Economic Cooperation and Development, China still has work to do in order to evade the so-called "middle income trap," by which emerging countries fail to bring the bulk of their population into high-income statuses.
The report cites health care reform, urbanization initiatives, increased energy efficiency, improved food security, bolstered innovation, and a crackdown on pollution as essential steps for the Chinese economy to prosper. However, it does have some good news, claiming that, if these steps are made, it would not be impossible that China could become the world's largest economy by 2030. Another lurking problem could be in the Chinese banking sector where nearly one percent of holdings are already classified as so-called "bad debts," Reuters reports.
These bad debts force Chinese banks to raise capital from shareholders and drive up interest rates, which in turn constricts capital to the rest of the market. Some have already called for foreign investors to stay out of the Chinese banking system, fearing that foreign companies will buy up billions in questionable debts from Asian companies in a repeat of the aftermath of the crisis in the late 1990s. The problem is made more complex by the increasing presence of a Chinese shadow banking sector, which does not look to be going away in the near future.
Don't Miss: Post-Financial Crisis: America's Youth Is Not Hopeless.