Here's What Made Chesapeake Get its Stride Back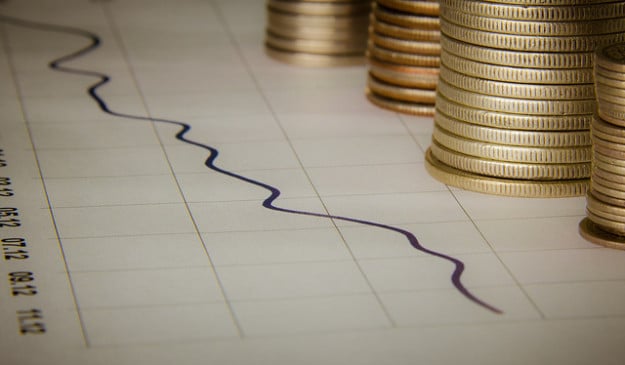 Chesapeake Energy Corp. (NYSE:CHK) climbed as much as 7 percent in early trading Thursday after reporting second-quarter results that beat analyst expectations. Net revenues increased 37.95 percent on the year to $4.68 billion, beating the average analyst estimate of $3.21 billion. Adjusted earnings increased 750 percent on the year to 51 cents per share, beating the average analyst estimate of 41 cents per share.
Excluding Thursday's post-earnings jump, Chesapeake stock has climbed more than 23 percent since January 28, the day that infamous CEO Aubrey McClendon announced he would step down. The market reaction to his departure has largely been positive. Although he was responsible for much of the innovation and growth at the company — under his guidance the company became the second-leading producer of natural gas in the U.S. — he he was also mired in damaging financial scandal, and many investors seem glad to wipe their hands of the complication.
Now, new management is focused on reducing costs and capitalizing on the company's many attractive properties for unconventional gas and oil plays, many of which were acquired thanks to McClendon's willingness to pay high premiums for prime real estate.
Under new CEO Doug Lawler, Chesapeake Energy is focusing on strengthening its balance sheet — namely, reducing the $12 billion of debt on its books. To do this, the company recently announced that it is selling portions of its Haynesville and Eagle Ford shale fields for a total selling price of $1 billion.
While the company will lose some production capabilities from the sale, it will not have to take on additional debt to run its operations for the rest of the year. New management is committed to avoiding land sales to fund operations in the future and instead is focusing on creating net positive cash flows by compressing its leasing operations and creating higher-yielding extraction operations.
With this in mind, Chesapeake generated second-quarter operating cash flow of $1.37 billion, an increase of 53 percent on the year. Adjusted earnings before interest, taxes, depreciation, and amortization increased 77 percent on the year to $1.424 billion.
"A comprehensive companywide review of our capital allocation and other processes is underway and I believe these initiatives will result in substantial further improvement in both near-term and long-term capital efficiency and returns," Lawler said in the company's earnings press release.
Chesapeake invested approximately $1.6 billion in drilling and completion costs in the second quarter, bringing first-half 2013 investment costs up to $3.1 billion. The company plans to reduce the number of rigs it operates in the second half of the year from 81 to 64.
Second-quarter production of natural gas increased 7 percent on the year to 4.1 billion cubic feet per day, while oil production increased 44 percent on the year to 116,000 barrels per day.