Here's What Millennial Job Churn Says About the Labor Market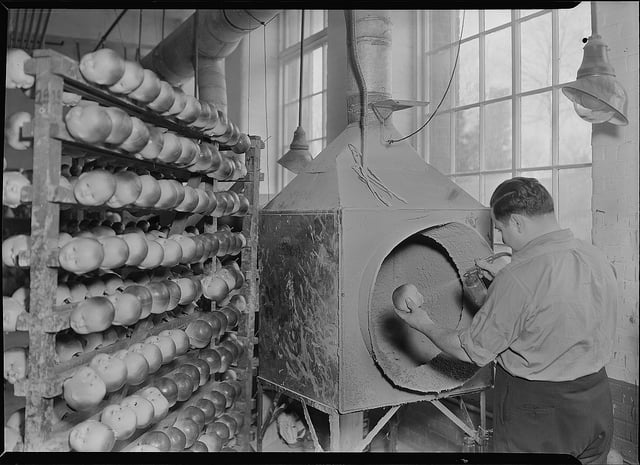 Most discussions of young people in the workforce deal primarily in hard numbers and statistics. Take for example the Millennial Jobs Report for July, which noted that unemployment for Americans aged 18 to 29 is at its highest sustained rates since World War II. The report showed that the effective unemployment rate for young people, which adjusts for labor force participation by including those who have given up looking for work, is 16.1 percent, while the U-3 unemployment rate is 11.6 percent. Another point often touched on is the 44 percent of recent college graduates who remained underemployed as of 2012, meaning they were working in jobs that did not require their degrees.
Of course, much of the unemployment and underemployment woes of the millennial generation are attributed to the shaky economy. But there is another trend acting on millennial employment than just the current disinclination of companies to boost hiring; a trend the paints a slightly different picture than the hard numbers.
A new survey has found that millennial employees, those roughly between the ages of 18 and 34, typically measure their job tenures in months, not years, causing them to miss out on raises, promotions, and other job-related perks. According to the study's author Millennial Branding, which conducted the research with career networking site Beyond.com, this work pattern has a harmful effect on employers as well. The high turnover rate is expensive; employers have estimated that it costs between $15,000 to $25,000 to replace every young person who leaves the company. That cost is expected to rise as millennials begin to make up more and more of the labor force. According to the most recent forecasts, workers from the millennial generation will make up 36 percent of the American workforce by 2014 and 75 percent of the global workforce by 2025.
Half the companies surveyed reported that the average salary for a millennial is between $30,000 and $50,000, while 15 percent said that the average salary for their millennial employees is at least $50,000. These figures mean that employers have a financial incentive to keep millennial workers and employees have more leverage to negotiate for the schedules they want.
The willingness on the part of millennials to switch between jobs so frequently is indicative of their view of the labor market. "This study confirms that Gen Y is optimistic about the future and is willing to do whatever it takes to build a career, including going back to school, starting a business or moving back in with their parents," said Dan Schawbel, founder of Millennial Branding. "They are the savviest generation when it comes to [managing] their career online and are champions of work-life balance."
An April study conducted by professional services firm PricewaterhouseCoopers provides an insight as to how employers can retain their younger employers. To improve job satisfaction, PwC's NextGen: A global generational study showed that enhancing workplace flexibility and equity between work and home is key, meaning a majority of millennials — 66 percent — would like to shift their work schedules. Unlike past generations who put an emphasis on their careers and worked more than 40-hour weeks, millennials put a premium on work and life flexibility.
Even more telling are the myths the study disproved. According to PwC, while younger workers are more "tech-savvy, globally focused, informal, and willing to share information," they do not feel more or less committed to their jobs than their non-Millennial counterparts and are willing to work as hard.
"The Millennial generation is pushing organizations to the work world many of them want," said Terri McClements, Vice Chair at PwC. "Those organizations that pay attention to this seismic change and adapt accordingly should find themselves at a competitive advantage and better positioned to retain the talent they work so hard to attract. We have always paid close attention to the needs of our people, but this study gives us better insight to deliver on our strategy of engaging them."
Here's how the main U.S. indexes traded on Monday:

Don't Miss: Warren Buffett's Top 10 Favorite Stocks.
Follow Meghan on Twitter @MFoley_WSCS