Here's What Obamacare Officials Knew But Didn't Reveal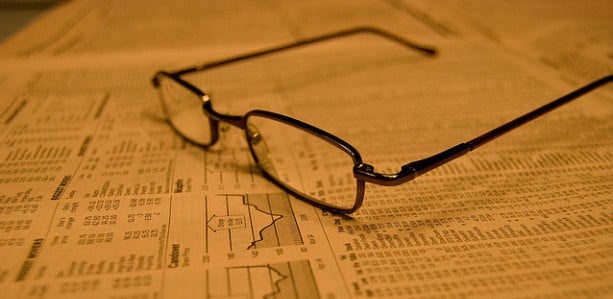 Government documents show that in July — approximately three months before the online insurance marketplaces, the Affordable Care Act's cornerstone provision, were scheduled to go live –  United States officials were expressing frustration with a key federal contractor working on the federal website. The fear was that quality assurance issues could "crash the plane at take-off." And that is just what happened.
Software errors and design flaws caused hours-long wait times, prevented potential customers from creating accounts and completing the 30-step enrollment process, sent insurers the wrong information, and made it difficult for customers to get an accurate cost estimate. Those technical glitches that have plagued the 36 federal exchange websites, which are linked by the web portal HealthCare.gov, kept early enrollment numbers very low. On Wednesday, the U.S. Department of Health and Human Services, or HHS, announced that just 26,794 people had enrolled through the federal health insurance exchanges.
The aforementioned documents were obtained by the House of Representative's Energy and Commerce Committee as part of its investigation into the troubled roll-out of the insurance exchanges.
A series of emails, dated between July 8 and July 20 of this year, showed that officials at the Centers for Medicare and Medicaid Services, or CMS, including HealthCare.gov project manager Henry Chao, were experiencing problems with contractors, staff shortages, and software long before the federal health care website crashed on October 1, derailing the implementation of the exchanges and igniting a political firestorm.
Officials wrote that they "under oath stated we are going to make [the] October 1st" deadline, but other emails acknowledged that the entire project was in "jeopardy." Even more telling, in a July 16 email sent ahead of a meeting with contractor CGI Federal, Chao said, "I just need to feel more confident they are not going to crash the plane at take-off, regardless of price." His confidence was shaken by changing delivery dates from contractors, who also gave poor quality assurances on software.
"Nevertheless, the administration pressed forward, spending hundreds of millions of taxpayer dollars on a website that still does not work," noted the committee's press release. That release also drew attention to the fact that on August 1, Centers for Medicare and Medicaid Services Administrator Marilyn Tavenner testified to the committee that CMS had "already completed the majority of the development of the services required to support open enrollment beginning on October 1, 2013 for coverage beginning on January 1, 2014."
CGI Federal — the United States subsidiary of Canada's CGI Group (NYSE:GIB) — have already appeared before a congressional panel.
Ahead of the hearing, officials from CGI Group told staff of the House Oversight and Government Reform Committee that the web portal's design was adjusted just one month before the October 1 debut. That change prevented potential enrollees from comparing prices without registering for an account, according to a letter Republican lawmakers sent to CGI officials. "We are concerned that the administration required contractors to change course late in the implementation process to conceal Obamacare's effect on increasing health insurance premiums," stated the letter authored by Darrell Issa, the California Republican who heads the committee, and four subcommittee chairman.
Then, on October 24, CGI Federal senior vice president Cheryl Campbell testified before the House Energy and Commerce Committee. In her prepared statement, she said that the company worked diligently to deliver the federally-facilitated marketplaces and that "no amount of testing within reasonable time limits can adequately replicate a live environment of this nature." More importantly, she argued that the Centers for Medicare & Medicaid Services, or CMS, was "the ultimate responsible party for the end-to-end performance of the overall Federal Exchange."
One month before the marketplaces launched, the Obama administration was forewarned by federal contractors that the federal health care exchange was not ready for enrollment. Documents obtained by CNN, describing current risks and "outstanding issues," showed that CGI had told officials that the testing time frames were "not adequate to complete full functional, system, and integration testing activities." The documents also noted that the impact of the websites problems would be "significant."
When Campbell testified before the committee in early September, she reassured lawmakers that the website would be functional. "We were told repeatedly that implementation was 'on track,' and it is now time for all those responsible to explain what happened," said Committee Chairman Fred Upton, a Michigan Republican, in a statement made ahead of the congressional hearing.
CMS commented on Chao's July 16 email: "This email discusses one small piece of ongoing discussions about managing deliverables and communicating expectations that were on a short timeline to meet October 1st. Management concerns about meeting timelines are expected for any project of this size and scope."
A day after Chao authored the July 16 email, he assured a House Oversight and Government Reform subcommittee that the federal website would be ready for launch. It is unsure whether Chao was given any additional information in the intervening hours. "I wanted to share this with you so you can see and hear that both Marilyn and I under oath stated we are going to make October 1," Chao wrote in a July 20 email, referring to CMS chief Marilyn Tavenner. According to Reuters, that email also contained a video link to the testimony. "I would like you [to] put yourself in my shoes standing before Congress, which in essence is standing before the American public, and know that you speak the tongue of not necessarily just past truths but the truth that you will make happen."
Of course, the federal website crashed on October 1 and has been suffering technological problems through the first six weeks of the six-month enrollment period.
Follow Meghan on Twitter @MFoley_WSCS
Don't Miss: 10 Cities Where Real Estate Is Turning Over Quickly.