Here's What Office Vacancies Say About the Labor Market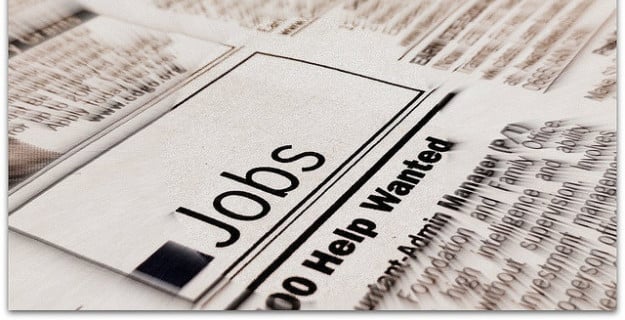 There are a thousand ways to diagnose the health of the labor market. The headline unemployment rate in June remained flat at 7.6 percent, down 2.4 percent from a post-recession high of 10 percent in October 2009. Payroll growth, which turned positive in the first quarter of 2010, has averaged 182,000 in the past 12-month period. At the same time, year-to-date planned job cuts for the second quarter of 2013 are down 18.6 percent on the year.
At a glance, it's easy to walk away from many conversations about the labor market feeling slightly optimistic. The mantra championed by the White House and the U.S. Federal Reserve is that things may not be great, but they're getting better. While there is a lot of evidence in favor of this idea, the velocity of the recovery is still very much up for debate.
For example, popular indicators such as the headline unemployment rate don't capture discouraged workers, and broader calculations of unemployment put the rate as high as 14.3 percent. A reduction in the labor force participation rate over the past few years — particularly among young people — has also impacted the health of the labor market.
The health of the labor market has come under the microscope recently for two primary reasons. One is because of the relationship between the status of the labor market and the status of the overall economy — it is hard to have both high unemployment and high economic growth. The other is because of the Fed's decision to explicitly link forward guidance on monetary policy to the health of the labor market.
Earlier this year, the Fed established a target rate of 6.5 percent headline unemployment. This target is meant to guide market thinking on Fed policy, particularly the ongoing program of quantitative easing. The closer we get, the more likely tapering is to begin. However, hitting the target doesn't necessarily mean that the Fed will pull the plug on quantitative easing overnight. A 6.5 percent headline unemployment rate by itself doesn't mean the labor market is healthy enough to tighten policy.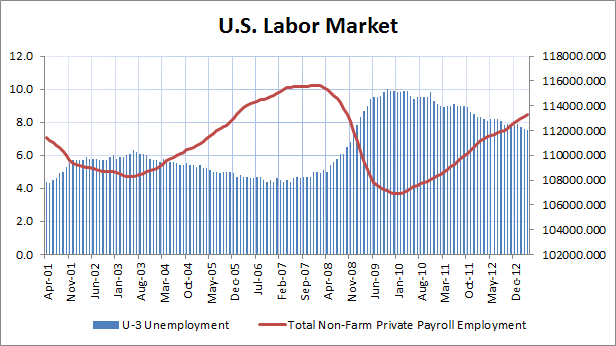 Market participants have been paying close attention to job growth within specific sectors as the economy struggles to get back on its feet. In certain areas like manufacturing, job growth remains subdued. This is a function of broadly weak manufacturing conditions in the U.S. right now. Meanwhile, other areas like health care are experiencing relatively rapid employment growth.
One unconventional indicator of professional services job growth is the market for office space. Reis, a commercial real-estate data company, recently published its second-quarter report on office vacancy, which showed that the rate was unchanged at 17.0 percent.
Reis senior economist Ryan Severino explains in a release seen by Calculated Risk: "On a year‐over‐year basis, the vacancy rate fell by a scant 30 basis points. With the labor market unable to generate significant office-using employment, demand for space remains enervated. Without even modest demand, the decline in the national vacancy rate will not accelerate. National vacancies remain elevated at 450 basis points above the sector's cyclical low, recorded in the third quarter of 2007 before the recession began that December."