Here's What Prompted a Showdown Between Facebook and the SEC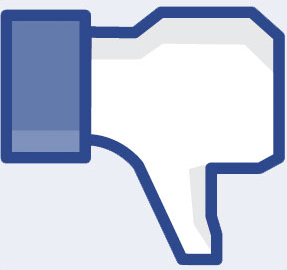 The U.S. Securities and Exchange Commission continues to investigate Facebook's (NASDAQ:FB) Initial Public Offering in order to determine whether any material information was omitted or misrepresented.
When the social network filed its proposal to go public in February, it claimed that its advertising strategy, based on the recommendations of friends and unobtrusive sidebar ads, would be effective. Facebook cited research by Nielsen, an audience-counting company, that said the company's social context ads increased advertising recall by 50 percent.
Catalysts are critical to discovering winning stocks. Check out our newest CHEAT SHEET stock picks now.
However, an assistant director for corporation finance at the SEC, Barbara Jacobs, checked the filing to ensure that Facebook had disclosed all material information. She found that the claim was drawn from marketing materials rather than the Nielsen study. In a letter dated February 28, Jacobs asked Chief Financial Officer David Ebersman to produce the report or exclude it from the filing.
Facebook dropped the reference.
By the end of February, the SEC had amassed a list of 92 matters on which it sought further information.
What followed was a two-and-a-half-month-long correspondence between SEC officials, Ebersman, and Facebook's law firm Fenwick & West. Published a month after the company's May 17 IPO on the SEC website, a dozen letters from that period revealed that the management team hesitated to disclose information about its advertising revenue and was still unsure of even rudimentary aspects of its business.
Furthermore, on the most critical issue for Facebook's future as public company, whether it could make money from the increasing number of mobile users who saw fewer ads than other customers, executives held back crucial details.
In her investigation, Jacobs noted that Facebook counted some mobile users twice. She wrote on March 22: "Please explain to us how you determined that your metrics are not overstated."
When Jacobs requested that Facebook address the impact of greater mobile use on revenue, Facebook said it could not "specifically assess the impact," as those users may also be using personal computers to log on to Facebook.
It was not until eight days before the IPO that Facebook made clear in a filing that the daily mobile customers were increasing faster than advertising growth, potentially hurting revenue and profits. This was the strongest public signal that the IPO could fall short of its expectations.
Investors did not see Facebook's SEC correspondence until a month after the IPO, and so key financial challenges, such as accelerating revenue growth, user count, and its dependence on gaming company Zynga (NASDAQ:ZNGA), remained hidden. What the public saw was Microsoft's (NASDAQ:MSFT) purchase of a 1.6 percent stake and Goldman Sachs' (NYSE:GS) $50 billion valuation.
Luigi Zingales, a finance professor at the University of Chicago's Booth School of Business, told Bloomberg, "When you have a significant change in your forecasts it's good business practice to postpone the IPO so that the market has more time to understand what's going on."
By the time the letters were published, the stock was already on the way to losing half of its $38 IPO price and erasing as much as $49 billion in market capitalization.
The SEC faced a similar difficulty with Groupon's (NASDAQ:GRPN) IPO last year, when the agency was asked the company to abandon an accounting method that made the then-unprofitable daily deal business look profitable by hiding certain marketing costs.
Once called the IPO of the century, shares in the social network have dropped 45 percent through October 5. According to Bloomberg, that is the worst offer-to-date performance of any U.S. IPO since 2007. The shares dropped 3.6 percent Wednesday morning.
Don't Miss: Here's Facebook's Next Big E-Commerce Kick.