Here's What Republicans Think About Defunding Obamacare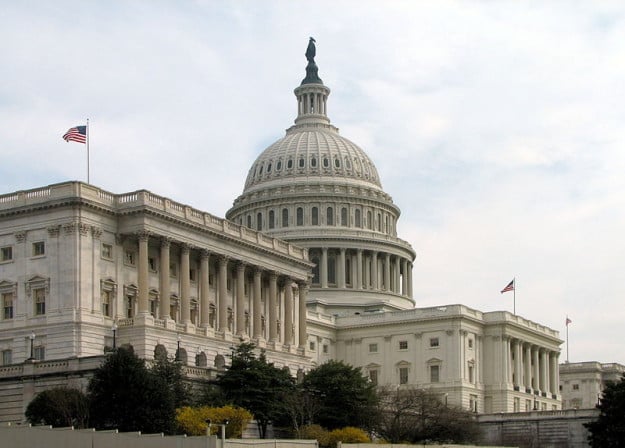 "Delaying the employer mandate and exchange verification rules is the latest and most damning admission by the administration that ObamaCare was poorly crafted, remains unworkable, and, if implemented, will hurt American families, businesses, and our economy," Republican Senator Mike Lee of Utah said in a press release issued early in July. "The only solution is to fully repeal ObamaCare and start over with a more sensible, practical approach to fix our health care system," he continued. But, "short of full repeal… those of us who care about the health care and security of the American people still have a duty to act. If the president has decided he won't enforce his law as it is written, then Congress should not fund any further implementation of it at all."
On Thursday, Lee announced that an undisclosed number of senators had signed a letter promising to vote down the continuing resolution if it funds the health care reform. Lee and several other Tea Party-backed conservatives in Congress, including Senators Marco Rubio and Ted Cruz, have been working to convince other Republicans to join them in the high-stakes gamble that would threaten a government shutdown beginning on October 1 — the first day of the new fiscal year — to prevent the Affordable Care Act from being funded and, therefore, implemented. But this plan does not have many adherents among the senior Republican members of the House of Representatives.
"I think leadership is giving other options that they think are more effective," Republican Representative Pat Tiberi told Reuters Wednesday, following a closed-door meeting of House Republicans. While a final decision has probably not been made, he told the publication that he and his fellow Republican representatives would likely push for Congress to repeal individual provisions of Obamacare instead of forcing the government shutdown.
Since the legislation was passed in March 2010, Republican lawmakers have focused a large part of their efforts on defunding or repealing the Affordable Care Act in its entirety or in pieces. They argue that the healthcare reform, which aims at bringing coverage to millions of Americans who cannot afford it, will hurt job creation and hurt businesses by saddling them with higher expenses.
Currently, a dozen funding bills for the upcoming fiscal year are pending in Congress, but according to Reuters, they are not likely to be completed by that deadline. If that is the case, federal funding for dozens of programs — including federal parks and education — will expire on September 30, and Congress will have to pass a temporary funding bill, called a continuing resolution, or risk government closings. Negotiations have already been made difficult thanks to partisan disagreements over spending, and the decision-making process has been made all the more difficult by those Tea Party-backed senators who want to attach the Obamacare provision.
When asked whether the House would go along with the demands of Tea Party-backed senators on the funding bill, Appropriations Committee Chairman Harold Roger told reporters the proposition was "just something the White House will not accept and we've got to have a [continuing resolution]." Republican Representative Tom Cole concurred. He told reporters that he had witnessed "an awful lot of push-back" on the idea. "I don't sense that there's nearly enough unanimity in either the Senate or the House Republican conferences to push an approach like that," he added.
In general, most senior Senate Republicans have said the idea is "dumb," "silly," "feckless," and "dishonest."
As for Speaker of the House John Boehner, he told Reuters that he would be considering various solutions to tackle the funding problems during Congress' one-month break. "I'm confident that when we get into the fall, it may be a messy process, but I suspect we'll find a way to deal with it," Boehner told reporters.
 Follow Meghan on Twitter @MFoley_WSCS