Here's What Has the Bank of England All Worked Up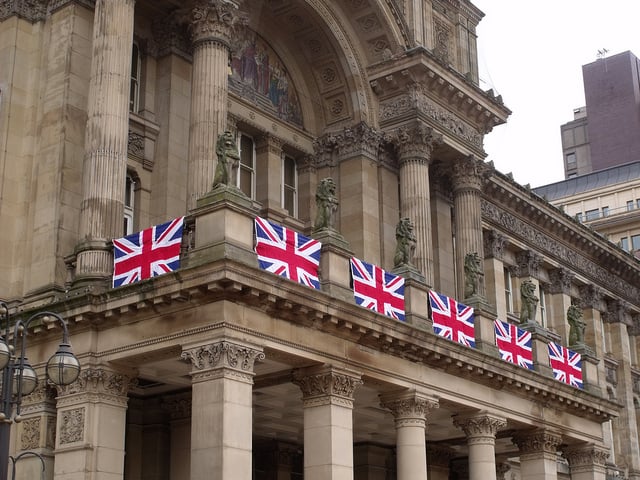 Leverage ratios are up for review in the U.K. — the ratio of equity to debt that helps to cap the height of balance sheets — and the Bank of England has lawmakers abuzz, according to CNBC. "If I could pick one element that was essential to the performance of the Canadian banking system during the crisis it was the presence of a leverage ratio," said BoE's Governor, Mark Carney — who also acted as the governor of the Bank of Canada in the past.
The review is being done at the request of the British chancellor, George Osborne. "Now is an appropriate time for the FPC to consider whether and when it needs any additional powers of direction over the leverage ratio, how it should use these powers and how any new powers would fit in with the rest of its macro-prudential 'tool-kit,'" wrote Osborne in a letter to BoE's Carney. Osborne insists that "Much greater certainty on the medium term capital framework for U.K. banks" is a necessity.
The leverage ratios are set to be conclusively decided on by those responsible — the Basel Committee on Banking Supervision — soon after the 2014 rolls around. Osborne noted that he would be understanding if the schedule needed to be moved up a bit for the FPC which is in charge of the U.K. regulation.
The upcoming changes leave British banks on the edge of their seats, and one bank source told CNBC that they have five different contingency plans set up for the ratio announcement. "There are some scenarios where it could be as high as 13 percent, but I think that's far-fetched. It feels like the Royal Bank of Scotland gave us the answer when it announced the bad bank, with a 12 percent ratio," said Mike Trippitt, a bank analyst at Numis Securities.
This announcement comes in conjunction with concern over the statistics data that's been collected by the BoE on inflation — which Carney claims is somewhat inaccurate. "We have to put cautionary language in our reports in August and in November in terms of how much weight we're putting on that data," said Carney.
Don't Miss: Are Home Prices Finally Slowing Their Rapid Ascent?