Here's Who Is Buying Up J.C. Penney Shares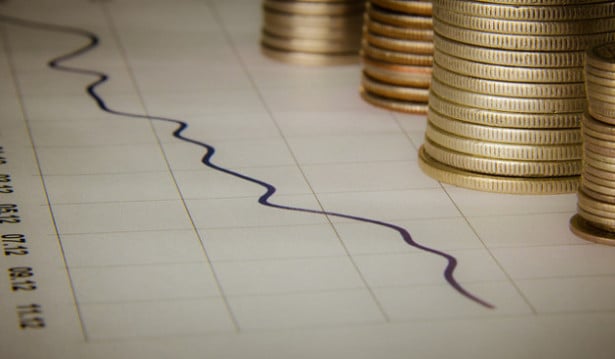 To describe the health of the century-old department store chain J.C. Penney (NYSE:JCP), analysts have employed several narratives — the story of the retailer's ever-so-modestly improving same-store sales metric, the tale of the company's need for more liquidity, and the history of hedge-fund interest in J.C. Penney stock.
The most notorious of all J.C. Penney investors — William Ackman of Pershing Capital — sold his entire stake in the company at the end of August. Following a very public disagreement with J.C. Penny's Chair, Thomas Engibous, and the remainder of the board of directors over the leadership of current Chief Executive Officer Myron "Mike" Ullman, the hedge fund manager resigned from the board and subsequently sold his 18 percent stake in the retailer at a loss of more than $500 million.
Yet, despite the sizable sum Ackman lost, his exit was not meant to be a sign that he believed that J.C. Penney is facing failure, it was just that his investment was a failure. "If J.C. Penney is able to return sales to the levels of recent years, generate historical levels of gross margins and maintain the [operating cost] reductions achieved by prior management, the stock should rise substantially from current levels, " he wrote in the second-quarter letter to shareholders. "We believe these objectives are achievable, but how much time they will take is more difficult to determine."
By and large, other hedge fund leaders agree that J.C. Penney will be able to recover. Even though the company's stock price continued to fall in the third-quarter, the stock's approximately 50 percent drop did not dissuade three prominent new institutional investors from buying into the nascent turnaround narrative that investors had begun to believe after second-quarter results.
Other investors also significantly increased its stake. Jonathon Jacobson's Highfields Capital purchased 3.2 million shares, while Barry Rosenstein's Jana Partners and Farallon, founded by Tom Steyer, each bought 500,000 shares, according to regulatory filings made with the Securities and Exchange Commission on Thursday. In addition, Larry Robbins's Glenview bought 3.9 million shares, bringing the firm's total stake to 12.4 million shares by the end of the quarter. George Soros, one investor who purchased shares Ackman sold, kept his stake unchanged at 19.98 million shares. Comparatively, Richard Perry's Perry Capital sold 2 million shares of its 12-million-share position at the end of the quarter, and Tiger Consumer Management sold its entire 5.43-million-share stake.
It is important to remember than these regulatory filings, which are required of investment firms that manage more than $100 million in assets, do not indicate when investors bought or sold shares, rather they only show the size of the firm's stake as of September 30.
Suffering from the side effects of an anemic economic economic recovery and the devastating impact of the rebranding campaign launched by former Chief Executive Officer Ron Johnson, shares of J.C. Penney's stock slid 66.77 percent before hitting a 52-week low of $6.24 on October 22. After bottoming out at the level, investors have cautiously bid shares up nearly 40 percent on the hope that improving same-store sales were an early precursor to growth in profit and revenues.
Earlier in October, investors were bidding shares of J.C. Penney to new lows, worried that the company had little future. The particular concerns were lower-than-expected back-to-school sales and an increasing cash burn rate that could force the company to borrow more cash to stay afloat. In late October, ratings firm Fitch depicted a troubling for the company's finances, projecting a free cash flow shortfall in 2014 that "will require additional external funding," even though more than $3 billion worth of liquidity has been injection so far this year.
As shares of J.C. Penney's beleaguered stock have plummeted in September and October, whispers of bankruptcy began to be heard. Bankruptcy talk started at the end of September after Goldman Sachs analysts downgraded the company's shares based on worries of a growing liquidity problem.
But now, less than a week away from the third-quarter's earnings report, belief in a turnaround has once again emerged. Company executives have maintained that additional liquidity is not needed, and optimism has since sprouted from several sources. In particular, a company update on its continued turnaround progress alerted investors to the fact that same-store sales had finally entered positive territory. A 0.9 increase may seem like a nearly negligible increase same-store sales for most retailers, but J.C. Penny is not most retailers. In 2012, revenue plunged 25 percent, customer traffic dropped 13 percent, and the company's stock price fell 50 percent.
That 0.9 percent growth was the retailers first month-over-month increase in almost two years. So October's increase in same-store sales — a key measure of retailer strength — was a welcomed life raft and a sign that the change in strategic direction employed by retailer's management had begun to show fruits. To J.C. Penney, it is evidence that the company has made "meaningful progress in its turnaround" and "significant progress in addressing the challenges it faces." Last quarter's earnings report showed that the key metric dropped just 11.9 percent compared to the first quarter's 16.6 percent decline.
Follow Meghan on Twitter @MFoley_WSCS
Don't Miss: Costco Employees Will Be At Home on Thanksgiving — Weird, Right?