Here's Who Obamacare Is Leaving Behind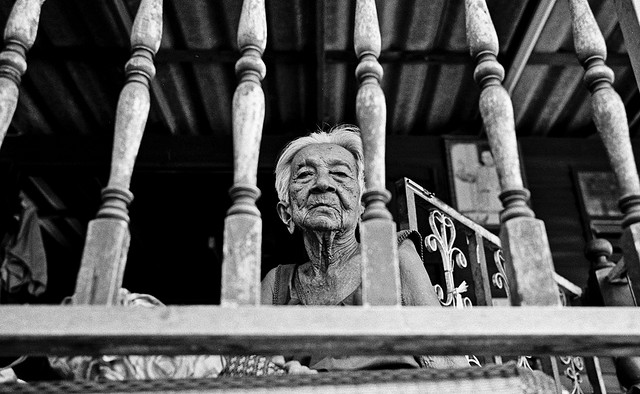 Expanding Medicaid is essential to the Affordable Care Act's two-part strategy for covering the uninsured — but because many states have not expanded Medicaid coverage as President Barack Obama initially planned, nearly two in three uninsured low-income Americans who would qualify for subsidized coverage under the act might just be out of luck.
Data compiled by the Urban Institute show there is a big coverage cap: Of the 15 million potentially eligible adults, 9.7 million live in states that have refused to expand Medicaid or remain undecided even though time is running out before the insurance exchanges open for enrollment October 1. The fact that a majority of people most in need of access to health care will likely remain uninsured is a predicament unforeseen by the president and congressional Democrats who designed the provision. The law's pledge that all U.S. residents will be able to afford health insurance will not be fulfilled as its writers envisioned.
This coverage gap arose because the Supreme Court last summer ruled that the mandated Medicaid expansion was unconstitutional. That decision gave states the right to opt out of the expansion, which many states with Republican governors or Republican-dominated state legislatures have done.
To get coverage, people without job-based coverage will be able to buy private health insurance on the state- or federally run superstore-like exchanges starting next year.
If a purchaser earns between 100 percent and 400 percent of the federal poverty level, which tops out at around $45,960 for an individual and $92,000 for a household of four, the newly insured will be given a federal tax credit to subsidize the cost. Purchasers earning up to 138 percent of the poverty level will be eligible for Medicaid if the state in question has chosen to expand the program. But now that expansion is no longer required, the poorest, whose incomes fall below the poverty line but above Medicaid eligibility — which is usually well below the poverty line — could be left without coverage, ineligible for both Medicaid and for tax credits to purchase private insurance. However, they will be exempt from the penalty tax the will be levied on those who do not purchase insurance.
Medicaid already provides coverage to more than 60 million people, including elderly nursing home residents, the severely disabled, and low-income children and their mothers.
Twenty-three states plus the District of Columbia have expanded Medicaid, which is fully financed by the federal government for the first three years, after which Washington's contribution gradually drops to 90 percent. Unfortunately, a majority of the low-income Americans newly eligible for Medicaid live in states like Texas, Florida, and Georgia, where opposition to Obamacare is strong.
Even the Department of Health and Human Services has noted how uneven coverage will be across the country. Speaking this past week at the Brookings Institution, Gary Cohen, the HHS official in charge of the law's implementation, said, "Because of the Supreme Court's decision making Medicaid expansion optional with the states, we're going to see some pretty significant differences in this country from one place to another in terms of access to health care and access to health insurance."
''We are going to have an opportunity … to take a look at that in a year and see what difference it made, the choices that were made at the political level to do one thing rather than another," he said to The Associated Press. "And that's going to be a pretty profound difference and a pretty profound choice that we get to make every couple of years about what kind of country we want to be."
Next year, elections for state offices and Congress will be held and things could change. There is no deadline for states to expand Medicaid; during each calendar quarter next year they will have an opportunity to opt in, and they can later drop out as well.
Republican lawmakers oppose the expansion for many reasons. A majority believe the system has too many problems already, while others worry that the federal government will not come through with the funding or think that health care should not be a government obligation.
''It's an ideological principle piece to us on the conservative side,'' David Gowan, Arizona's Republican House majority leader, told the AP recently. ''We don't believe in the expansion of Medicaid itself. We don't believe it's the government's duty to do that."
According the news service, eighteen states decided against the expansion and nine are still undecided. Texas, where 1.7 million residents are potentially eligible, is the largest state that will not be expanding Medicaid. Michigan and Ohio's Republican governors support the expansion but face legislative opposition. Each has more than half a million potentially eligible residents, according to the Urban Institute.
Follow Meghan on Twitter @MFoley_WSCS
Don't Miss: Consumer Spending Is Not as Strong as Consumer Sentiment Suggests.