Here's Who's Happy About the Economy — and Who's Not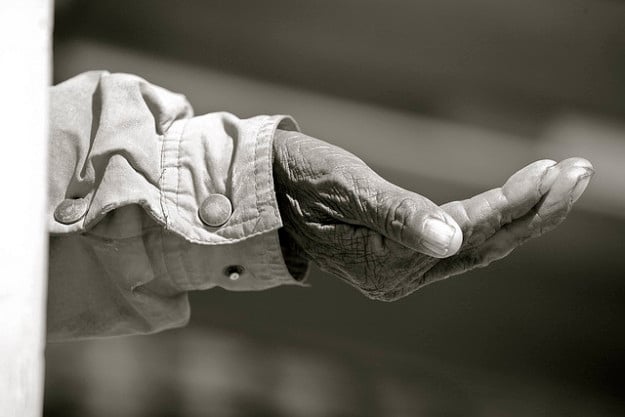 Even though consumer confidence plummeted during October's partial shutdown of the federal government, Americans exhibited more confidence in the economy in 2013 than they have in at least six years. Yet more Americans still say the economy is getting worse.
While Gallup's Economic Confidence Index oscillated across a 36-point spread over the course of the year, December's reading of minus 19 came in 6 points below January's reading of minus 13 — which, at the time, matched the five-year monthly high set in November 2012. Then, a new five-year monthly high of minus 7 was reached the following May. After hitting that peak, confidence began ebbing until October's trough arrived.
In October, Americans' confidence in the economy plummeted. Gallup's Economic Confidence Index ticked down 16 points, the single largest monthly decline since the daily measurement began in 2008.
In the first week of the government shutdown –  which began October 1, the first day of the new fiscal year — economic confidence registered the sharpest weekly decline since Lehman Brothers collapsed in September 2008. At October's level of minus 35, the index fell just below the reading of minus 32 recorded when Gallup began tracking economic confidence in early 2008 but came in much higher than the all-time low of minus 60 that came later that year.
 After one major setback midway through 2011, the index generally trended upward until hitting an all-time monthly high of minus 7 in May 2013. After October's low, the index posted a reading of minus 25 in November and continued to rise into December.
Mostly positive economic news has been reported over the past two months, but for most Americans, the noticeable gains made by the labor market have been the most important.
Those economists who expected the labor market recovery to take giant steps toward the end of the year were correct. On December 12, the Employment Situation Report released by Department of Labor provided evidence to support the recovery narrative. U.S. employers added 203,000 jobs to their payrolls in November, beating expectations for a 180,000-job gain.
The job gains made November the fourth straight month of solid hiring, helping the unemployment rate to fall to 7 percent — a five year low. Including the downward revision of October job growth to 200,000 from 204,000, the U.S. economy added an average of 204,000 jobs from August through November, an increase from the 159,000 per month added between April and July.
December's jobs report will be released by the Labor Department on Friday, and the consensus estimate held by economists is for 200,000 jobs added to payrolls.
The booming stock market and the recovery of the housing market have done much to make a portion of the American population feel more optimistic about the country's economy now and in the near future. Home prices rose by as much as 30 percent in some parts of the United States last year, with growing demand spurring increasing property values. While the gains have priced out many potential homebuyers, they have also increased homeowner equity, giving many Americans greater confidence in their personal finances.
Rising stock prices have had a similar effect. For the stock market, it was the best year since 1997. The Dow Jones Industrial Average ended the year with 52 record closes and advanced 26.5 percent; the benchmark Standard & Poor's 500 Index recorded 45 new highs and rose 29.6 percent; and the Nasdaq Composite gained 38.3 percent to 4176.59, a level unmatched since September 2000.
But it must be remembered that the stock market gains and rising home prices are meaningless to a large portion of the population. Barely more than half of Americans own stock outright or as part of a mutual fund or a retirement account such as a 401k. That ownership level is the lowest recorded since 1998 and compares to 67 percent rate in 2007, a clear indication that the slow economic recovery has yet to reach many.
Even more to the point, among those who do own stock, wealth is highly concentrated. According to New York University economic professor Edward Wolff, the richest 10 percent of households accounted for 81 percent of the total value of stocks in 2010.
It is no surprise, then, that Gallup's results show a difference in economic perceptions between higher-income Americans and lower-income Americans. According to December's data, the economic confidence of those earning $90,000 or more in annual household income stood at minus 7.
Comparatively, the economic confidence of Americans earning less than $90,000 was much lower, recording a reading of minus 22. For reference, median income in the United States, which is still 6 percent lower than before the financial crisis, came in at $52,100 in 2013, and the bottom 90 percent of Americans earn an average of $30,000 per year.
Economic confidence was also divided along partisan lines. Respondents identifying themselves as Democrats expressed higher optimism than their Republican or independent counterparts, but Republicans' economic confidence improved the most. Among Republicans, economic confidence rose 10 points to minus 40, while independents' confidence gained 3 points to minus 25; Democrats' confidence increased 7 points to plus 11.
More From Wall St. Cheat Sheet:
Follow Meghan on Twitter @MFoley_WSCS