Here's Why Athenahealth's CEO Hates Obamacare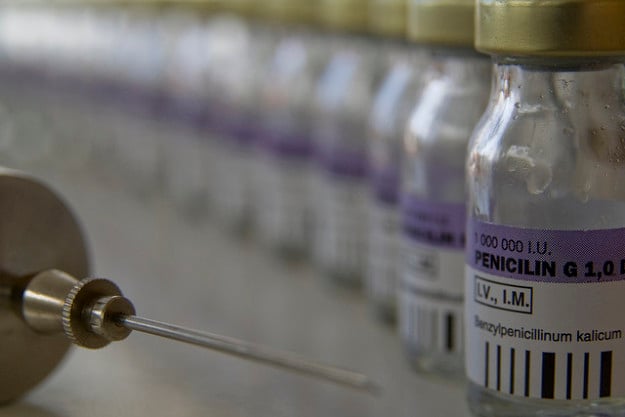 Investing pundit Jim Cramer said that the rollout of the cornerstone provision of the Affordable Care Act — the online marketplaces designed to make insurance more affordable and accessible to the nation's millions of uninsured people — would have gone more smoothly had the Obama administration employed a different contractor.
"I would have given this entire contract to Salesforce.com (NYSE:CRM) and told CEO Marc Benioff to make sure customers got all the help necessary to figure out how to choose the right plan," Cramer said, according to CNBC's Mad Money blog. Then, he says would have hired "Google (NASDAQ:GOOG) to answer queries, Apple (NASDAQ:AAPL) to develop the app, and Amazon (NASDAQ:AMZN) to deliver anything that needed to be delivered." For implementation, Cramer would have used Cerner (NASDAQ:CERN) or Athenahealth (NASDAQ:ATHN), two companies known for their medical records capabilities.
"You see, this was never an information technology initiative and it should never have been given to an information technology company," Cramer said, via CNBC. "It was a customer relations management project, and if there's a real issue here," it was with Health and Human Services Secretary Kathleen Sebelius and her team "not recognizing that this whole website was about the client, the citizen of the United States, and not the health care system at all."
But implementation has essentially been completed, and Athenahealth stands to benefit. As company co-founder and CEO Jonathan Bush told Fox Business, the health care reform law, known popularly as Obamacare, is "going to be great for Athena's bottom line."
Thanks to the reform, millions of new customers will flow into the health care system, and they will inject billions of dollars per year into it. "More people getting health care from the established health care system means more people needing that national health information backbone that Athenahealth provides," Bush said during an interview with Fox Business in early October. Athena designed a system to digitize medical records and automate billing, a service that has redefined how many doctors' offices are run.
Obamacare's new regulations and incentives in the 2009 American Recovery and Reinvestment Act for doctors and hospitals to transition to electronic records have created an opportunity for health care technology companies to improve health care outcomes at a lower cost by changing how data is stored, shared, and mined.
As of October, Athena had stored around 40 million patient records for 45,000 doctors across the country, and the number of doctors using the company as a virtual office is growing at an annual rate of 30 percent. For Athena, both revenue and gross profit have increased for the past five quarters, and alongside that growth, investors have bid shares up nearly 40 percent to a current level of $129.69.
Supporters of the Affordable Care Act — passed in March 2010 — maintain that the health care reform law will fix a major flaw in the United States health care system. The thinking is that the reason Americans pay so much more for health care than citizens of any other industrialized nation is because the incentive structure in the U.S. system is wrong. Doctors and hospitals are typically paid for procedures and tests, rather than for health care outcomes.
The Affordable Care Act was meant to reverse that system so doctors and hospitals are paid for the value of the services they provide, not the volume. In order for the pricing structure to be value-based, doctors and hospitals need to be able to access vast amounts of data about patients — diagnoses, medications, test results, procedures, and other problems — so that the necessary analyses can be made. If the necessary information is stuffed in manilla file folders in cabinets, a patient's health is harder to track.
Bush said to The Wall Street Journal in 2009 that in the fee-for-services system, there is "no landscape of choices or choosers" because of the complexity of the medical billing system in the U.S. For example, a doctor's clerical staff bills treatment to an insurance company picked by the patient's employer, paying the doctor with the funds from the patient's premiums, or foregone wages. "Few doctors in America know the actual value of the services they render," Bush told the Journal.
Bush is described by Bloomberg Businessweek is an "active commentator on all things health care and a believer in free-market economics." Despite the fact that he believes that value has been separated from reimbursement, he told Fox Business in October that he hates Obamacare. "I hate it because it doesn't make health care more affordable and it doesn't offer more choices," he said. Insurance exchanges created by the Affordable Care Act give "the same choices, but you call them bronze, silver, platinum."
The solution he discussed with Fox Business is what he called fast-food health care. "What we need are newer approaches to getting the same care at a lower cost," Bush said. To him, expanding coverage by subsidizing health insurance is merely "robbing Peter to pay Paul." Comparatively, he noted that CVS Pharmacy has pioneered a model of walk-in clinics, known as the "MinuteClinic," which have been set up in 725 stores in the United States and the District of Columbia. The system is "easy," according to Bush.
At such a clinic, a patient who does not want to wait for an appointment can talk to a doctor about a GI infection, flu shot, or ear infection. If a patient has a chronic disease and that person's medication isn't working, the walk-in clinic will allow the patient to speak to a medical professional "about tuning it up without going back through the system again," Bush explained in his interview with Fox Business. Therefore, medical providers "have a lower-cost frontline."
However, the system will not be able to work if "those caregivers can't connect to the downstream, to the specialists, to the hospital, to the lab." That service is what Athena provides. "Athena will be the national health care backbone," Bush said. A recent study published in the Annals of Internal Medicine shows that retail clinics provide less costly treatment than doctor's office visits with no recorded adverse effect on the quality of care or delivery of preventive care.
As for Bush's political views, he admits to ranting about government. "I feel violated when [the government steps] into the market. But when I am honest with myself, I know that they are supposed to step in when a market is broken," Bush wrote in a post for The Health Care Blog. "That's their role. Sooo, we must un-break the market in healthcare…then Uncle Sam will have no excuse but to back out."
Follow Meghan on Twitter @MFoley_WSCS
Don't Miss: How Many Americans Actually Have a Full-Time Job?