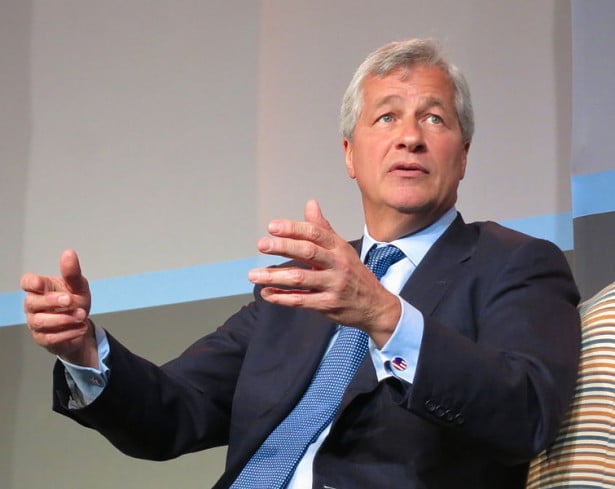 JPMorgan Chase (NYSE:JPM) has been having legal headaches for the past year, and it's not the only bank suffering. According to an analysis sited by the the Wall Street Journal, eleven of the biggest banks in the United States may suffer losses of $29.7 billion as a result of claims — mostly stemming from private investors, but some from government supported agencies
Bank of America (NYSE:BAC) recently dealt with a group of investors, including BlackRock Inc. (NYSE:BLK) and Neuberger Berman Group LLC (NASDAQ:NHIAX), who are now filing suit against J.P. Morgan. Bank of America settled at $8.5 billion. The suit was made in regards to those investors who had purchased mortgage bonds right before the housing market collapse, and the settlement is presently waiting on final approval.
Unfortunately for JPMorgan, it shares more problems than just BlackRock and Neuberger with Bank of America and the rest. JPMorgan is now facing $737 million in claims from Fannie Mae and Freddie Mac — two mortgage companies. At present, J.P. Morgan is the only bank out of the eleven biggest that hasn't landed on a settlement with either Freddie or Fannie. "It (claims) will definitely be an issue throughout the rest of this year and into next year," said Kevin Barker, a Compass Point Research analyst.
However, J.P. Morgan has repurchased a great number of loans from the two companies, and managed to resolve a lawsuit in a settlement with the Federal Housing Finance Agency — which acts as regulator to Freddie and Fannie. BlackRock and Neuberger are looking for at least $5.75 billion in settlements from Morgan, also in regards to mortgage backed securities from before the financial crisis.
According to the New York Times, Jamie Dimon, chief executive of JPMorgan, spoke on recent legal problems at a meeting with top executives last month. "I'm proud of the company. We will get through all of this," he said. In a deal with the Attorney General Eric H. Holder Jr., a number of other lawsuit concerns can now be put behind the company upon its imminent finalization. The settlement with the Justice Department has landed on $13 billion, after Holder informed Dimon that he would take no less than that.
Don't Miss: Who Won Fiscal Friends During the Shutdown?