Here's Why Boeing Is Getting a Boost in China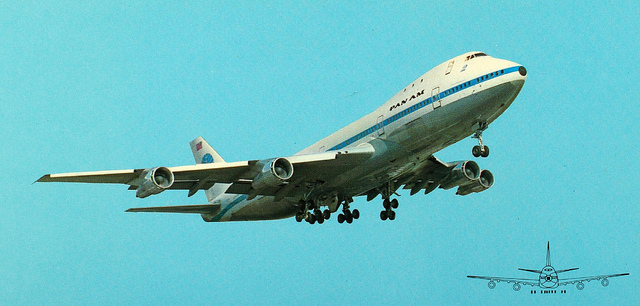 Boeing Co. (NYSE:BA) had some good news to report Monday, and, no, it had nothing to do with its continuing 787 Dreamliner blunders.
According to Bloomberg, in an interview on Bloomberg Television, Randy Tinseth, Boeing's vice president of marketing, reported that the plane maker was planning on shipping more than 120 aircraft carriers to China this year, a significant uptick from previous numbers.
China is currently the second-largest aircraft market in the world and is forecast to take over the U.S.'s status as the world's single biggest aircraft market sometime before 2032. Emerging markets like China are especially important to Boeing's continuing growth, and that's why the report saying the Chicago-based company will boost plane deliveries to Chinese customers by 50 percent this year is especially exciting.
In 2012, Boeing shipped 80 carriers to the country — this time around, as mentioned before, it is ready to up that figure to 120, and that's thanks to increasing air travel demand in China.
Just last week, Boeing revisited its market outlook and readjusted its 20-year demand forecast for both its domestic and international markets. The company forecast a long-term demand for 35,280 new airplanes, worth $4.8 trillion over the next 20 years, and predicted the cost of air travel to go down alongside the its airplanes' carbon emissions.
China was certainly a bright spot for Boeing in an outlook that was otherwise dampened by America's dropping demand. About 70 percent of Boeing's new deliveries will be for single-aisle jets, which demonstrates strong growth in emerging markets like China that continue to expand while other developed markets, like the U.S., move in the opposite direction. According to a Boeing report, the plane manufacturer expects to eventually send 5,580 planes to China over the next 20 years, valued at $780 billion. That translates to a tripling of China's fleet and again reflects the country's growing demand for air travel.
Bloomberg also points out that a lot of that increased demand for air travel can be attributed to international traffic. Tinseth maintains that Chinese demand for overseas travel is picking up and that international traffic carried by Chinese airlines is expected to rise to 27 percent of the world's total in the next 20 years, whereas now, it only stands at 21 percent.
So as Boeing works to expand its footprint abroad, the company will especially focus its attention on China as a lucrative industry and hope that other emerging markets will follow suit.
Don't Miss: Another Dreamliner Hiccup Doesn't Faze Boeing.