Here's Why BofA Is Shedding Weight in China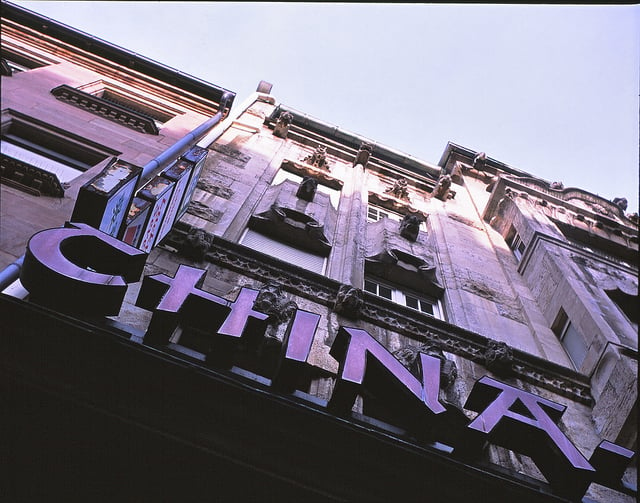 The cleanup of Bank of America's (NYSE:BAC) balance sheet continues. Following the disaster that swept through the financial sector after the housing bubble burst five years ago, regulators in the United States and Europe have demanded that banks comply with a new system, named Basel III after the Swiss city where the accord was inked in 2010.
The terms of the agreement subjects global banks to higher capital requirements, aimed at making the institutions better able to absorb losses in the future. The target was a 9.5 percent ratio of equity to risk-weighted assets. But that particular ratio scheme produced huge inconsistencies in which assets were termed "risk weights," and so the leverage ratio was implement.
With the Basel III deadline in 2019, and the independent goals of Bank of America's Chief Executive Brian Moynihan, the institution has worked to shore up its capital ratios by selling non-core investments. Since 2011, the bank has shed approximately $60 billion from its balance sheet.
On Tuesday, to comply with its dual targets, Bank of America launched a sale of its entire stake in Chinese Construction Bank that could bring in as much as $1.5 billion, according to a term sheet seen by The Wall Street Journal.
Through this sale, Bank of America will exit the investment it made in China's second-biggest bank eight years ago, joining several other Wall Street banks that have cashed out of what were once very profitable investments in China's large and state-controlled financial industry. In May, Goldman Sachs (NYSE:GS) sold the last of its stake in the Industrial and Commercial Bank of China, a seven-year investment.
Bank of America is selling 2 billion Hong-Kong listed shares at prices ranging from 5.63 Hong Kong dollars, or 73 U.S. cents, to 5.81 Hong Kong dollars, representing a 2.0 percent to 5.1 percent discount to Tuesday's closing price of $5.93 Hong Kong dollars. Before the China's lender was publicly listed on the Hong Kong exchange in 2005, Bank of America paid $3 billion for a 10 percent stake. As of Tuesday's sale, that stake amounted to about 1 percent. Following the financial crisis, when the U.S. bank was forced to improve capital and sell assets unrelated to traditional banking, it sold most of its stake in August and November of 2011.
In 2011, Moynihan-led Bank of America unveiled a plan known as Project BAC that was aimed at saving the institution $8 billion a year. Project BAC — the roadmap to greater efficiency named after Bank of America's stock market ticker — outlined a means for the bank to cut expenses amid its tepid revenue growth.
It was a plan that was necessary given the multi-billion-dollar toll crisis-era litigation wrought on its balance sheet, particularly in the second quarter of 2013 and the greater scrutiny federal regulators were putting on banks' capital levels. That austerity program resulted in $60 billion in non-core assets being cut from the bank's balance sheet.
China was an obvious place for the bank to cut back. Like many other European and U.S. banks, Bank of America's investment in the Chinese Construction Bank was made when the big Chinese lenders were preparing for their market debuts almost a decade ago. These investments were profitable and helped the Chinese banks become some of the largest in the world.
At the time the investment was made, then-Bank of America chief executive Kenneth Lewis said the partnership would give the bank increased access to about 1.3 billion Chinese consumers. However, few strategic benefits emerged for any of the U.S or European institutions. Not only that, but Chinese banks are now making more bad loans as the economy slows after many years of strong growth.
Even though Chinese Construction Bank reported a 13 percent increase in net profit for the first six months of 2013, industry experts are still leary of Chinese banks' asset quality after the recent credit boom.
Follow Meghan on Twitter @MFoley_WSCS
Don't Miss: Can BofA Continue Its Resurgence?