Here's Why BP Wants Your Sympathy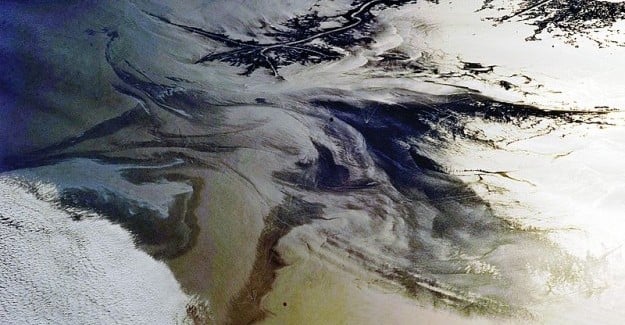 BP's (NYSE:BP) trying to get our sympathy three years after the epic oil spill the company caused in the Gulf Coast by starting a media blitz calling for people to stop filing false claims for damages from the disaster.
The oil company is placing full-page ads in The New York Times, Wall Street Journal, and Washington Post challenging a portion of the billions of dollars in settlements BP owes businesses affected by the disaster. The ad claims that "trial lawyers and some politicians" are encouraging businesses to submit inflated or non-existent losses. The ad goes on to point out that filing fraudulent claims will take away money from business owners that actually deserve it.
Back in April, U.S. District Judge Carl Barbier upheld another court's interpretation of the multi-billion dollar settlement BP made following the Gulf Coast spill. BP is appealing the decision again, and using the ads to explain why it shouldn't have to pay so much. The case is scheduled to be heard yet again by a three-judge panel from the 5th U.S. Circuit Court of Appeals on July 8.
On the flip side, plaintiffs's attorneys are saying that BP simply misjudged the huge amount of damages caused by the spill and the number of people who would qualify to receive payment. BP had estimated over a year ago that it would have to pay $7.8 billion in damages to citizens and businesses along the Gulf Coast, but now says it can't reach a new estimate at this time. The oil company is still subject to claims from the Gulf states and the federal government.
Ever since the horrific oil spill, BP has been trying desperately not to look like a bad guy. BP spokesman Geoff Morrell said of the ad campaign, "It explains the actions we are taking to defend the contract we agreed to and to assure the integrity of the claims process. But it is also intended to make clear that BP remains as committed today as it was three years ago to doing the right thing. While we are actively litigating the payments by the claims program for inflated and even fictitious losses, we remain fully committed to paying legitimate claims due to the accident."
The case is set to go into its second phase in the fall, which leaves many wondering when those damaged or defunct Gulf businesses are going to get the payment they deserve.
Don't Miss: To Keystone or Not to Keystone: Obama Says It Depends.
Follow Jacqueline on Twitter @Jacqui_WSCS