Here's Why China's Manufacturers Continued to Grow in November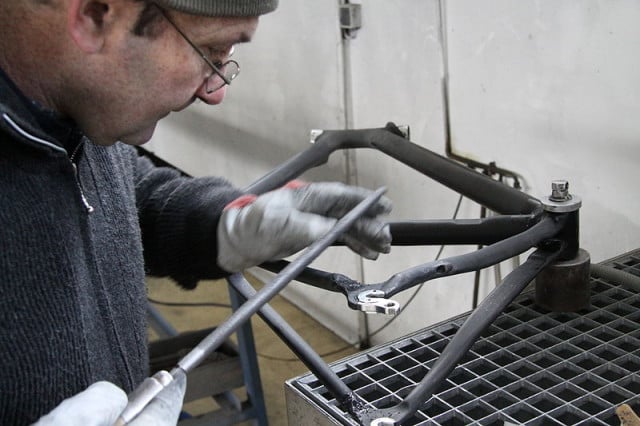 New data show that China's manufacturing sector has managed to hold on to gains realized in previous months, Bloomberg reports.
The HSBC Purchasing Managers' Index, which gauges the level of activity among China's manufacturers, came in at 50.8 in November, slightly beating out most expectations. Though this is down a fraction from October's 50.9, the change is virtually negligible, not representing a significant degree of change in activity. Because levels of 50 or more signal expansion, the number means that China's manufacturing sector has continued to grow throughout the later parts of 2013.
This is important because some had predicted a dropoff in activity toward the end of the year as China reined in its stimulus programs. As economic growth picked up in the third quarter of 2013, the Chinese government relaxed a number of initiatives designed to boost liquidity in the country amid rising inflation rates. Some analysts had forecast that this would have an adverse effect on businesses during the fourth quarter of this year, potentially erasing gains made in the third quarter. In the manufacturing sector, these fears appear not to have been realized.
The government's official calculation of the PMI came in at 51.4 for November, a fair bit above HSBC's calculation. This is not unusual, as the state-backed data usually come in higher than that promulgated by the private bank.
One reason for this is that the HSBC calculation is more weighted toward smaller businesses, while the government data place greater emphasis on large corporations, many of which are either owned or backed by the state. The discrepancy in the numbers is often attributed to this difference, but never was the gap more apparent than in November. According to the state's data, for large companies, the PMI was 52.4; for small businesses, the PMI was just 48.3. In addition, the PMI for large companies increased last month, whereas the figure for small enterprises decreased.
Hongbin Qu, a top economist at HSBC, had words of caution to add to the report. "The renewed contraction of employment and the slower pace of restocking activities call for a continuation of accommodative policy," he said. He added that the lack of pressures on prices, both inputs and outputs for manufacturers, leave the Chinese government with plenty of room to maneuver if it so desires moving toward the start of 2014.
Don't Miss: Obamacare Debate Shifts Offline as HealthCare.gov Returns.