Here's Why Chinese Officials Still Call for Economic Reform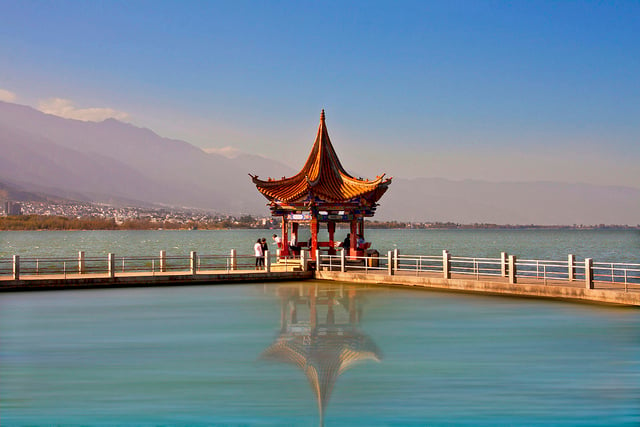 The Chinese government has echoed calls for economic reform policies to be implemented on the local level without delay, Bloomberg reports. As part of its program to revamp the Chinese economy after growth numbers were relatively low during the first two quarters of this year, the Chinese government has been urging its departments to improve their processes of delegation and to streamline administrative actions.
Now that growth has picked up, jumping from 7.5 percent in the first half of this year to 7.8 percent in the third quarter, the government has announced that it cannot take the data as a sign that its initiatives should be relaxed. Though the numbers for Chinese economic growth showed a cause for optimism, two other key indicators were not so rosy. Exports in China dropped in September of this year, and inflation rates hit 3.1 percent during the month.
While some have expressed concerns over the sharp jump in inflation — which was especially pronounced in food prices — others have pointed to the fact that it remains within Beijing's target range as a sign that fears are being over-hyped. A spokesman for China's National Bureau of Statistics said that economic indicators were "staying within the rational range," China's Xinhua news agency reports.
A key objective of China's economic reforms is to transition the country's economy from one based on investment to one based on consumption. Though this is difficult to imagine happening in the short term, it is a viable option looking years — or even decades — down the road. The Chinese government has repeatedly stated that economic growth is a measure of advancement that can be sacrificed if options exist that will allow the country to prioritize long-term consumerism over immediate expansion.
Many analysts are looking ahead to the fourth quarter of this year as a watershed for how China's economy will perform in the coming years. The Third Plenary Session of the Chinese Communist Party is due to be held this November.
While it is unlikely that any radical reforms will be announced directly following the meeting, Chinese officials are sure to focus on planning the country's economic future, allowing any actions taken by the government in the convention's wake to be used as a gauge for their feelings toward China's economic climate.
In addition, a review of municipal and federal debt is due to be concluded by the end of this year. Obtaining the exact tally of Chinese debt — which many have speculated has skyrocketed over the past two years — will give a better idea of how much of the Chinese economic rebound has been fueled by government spending.
Finally, Chinese growth numbers in the fourth quarter could prove to be very telling as well. With the results of an economic stimulus mostly past, economists will be able to see whether China's positive momentum in the third quarter will be able to carry through without additional government aid.
Don't Miss: What Are the Top Five Factors in Dow Jones Rise?