Here's Why Christine Lagarde Wants the U.S. to Take Action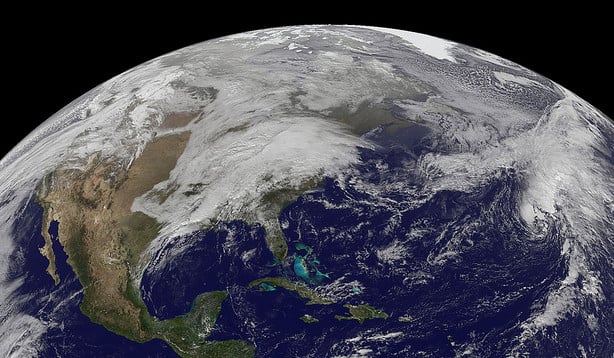 Christine Lagarde, the director of the International Monetary Fund, turned her eyes to the United States as she called on the country to better manage its fiscal policy, Reuters reports. At stake for Lagarde and the IMF is the stability of markets worldwide, which have been in turmoil as it stands to rise and fall based on the actions of the U.S. government.
She claimed that U.S. debts, which have not been reigned in, have caused uncertainty across the globe to increase. She called on U.S. lawmakers to resolve the issue with all available alacrity, saying that it was essential for the United States to have its fiscal policy in order before the world's economies could fully begin a recovery.
Lagarde also mentioned potential changes to the voting structure in the IMF that would give China a bigger share of the votes. She claimed that the changes would give the fund mote money and would better allow them to have a global perspective on their responses to potential emergencies. Since any change in the voting structure, or quotas, within the IMF requires unanimous approval, congress will have to sign off on the matter before it can pass. Although the U.S. would still maintain veto power in the organization, some have expressed uncertainty that American politicians will be eager to pass a bill that gives them less control over the IMF.
In addition, Lagarde threw in her two cents on the state of the world's economies, saying that "global growth remains subdued." She pointed to the United States and the eurozone as two regions that were performing well, but she warned that emerging economies were showing signs of weakness. "The fruits of growth are far from being shared widely," she declared.
With the Federal Reserve's unexpected decision to maintain quantitative easing in full force, developing countries may be able to stop the bleeding that has been caused by fears over tapering leading investors to flee emerging markets. Lagarde expressed support for the Fed's choice, saying that the IMF advocates phasing out quantitative beginning at the end of this year when economic indicators are more fully expressive of a turnaround.
In other news, the IMF has requested that Pakistan introduce a value-added tax in addition to an income tax in order to raise revenues. The fund said that broadening the tax base in the country was an essential step, and that the imposition of a VAT could be the only way to effectively accomplish that goal. With emerging countries increasingly strapped for cash, tax hikes may be one of the few ways to cope with the gap in global growth rates that Lagarde discussed.
Don't Miss: Would a Government Shutdown Even Stop Obamacare?