Here's Why Daimler Wants More Help from Tesla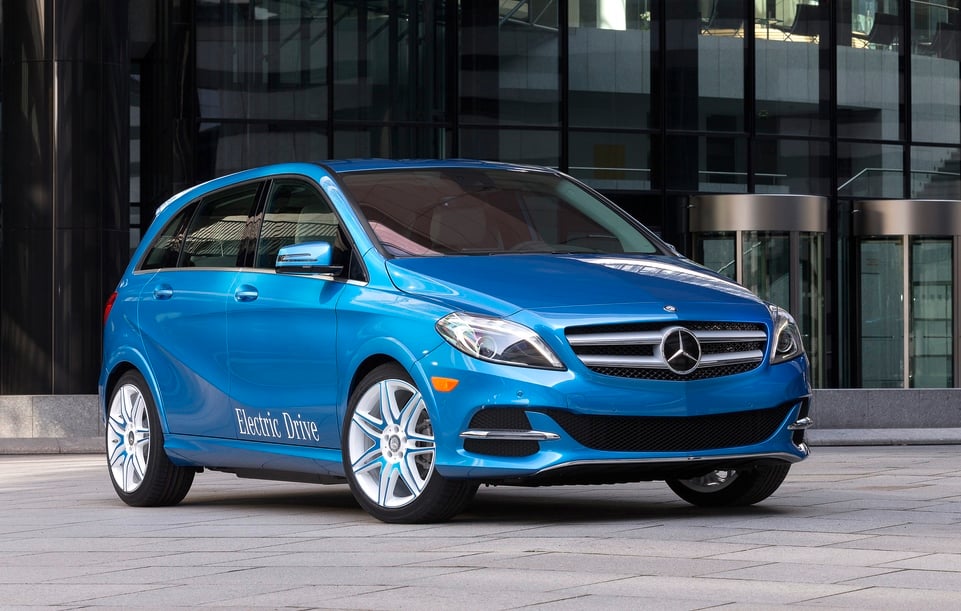 At a glance, it isn't obvious what Mercedes parent Daimler AG (DDAIF.PK) and Tesla Motors (NASDAQ:TSLA) have done in their four-plus years of cooperation, but the German automaker wants to increase the flow of electric technology from the California automaker, according to a report by Reuters. At the heart of this additional cooperation would be a shift toward smaller Mercedes cars in hopes of challenging BMW (BMAXY.PK) and adding more electric offerings as the BMW i3 nears its launch.
Bodo Uebber, Daimler's chief financial officer, told reporters he instructed his team to "go back to Tesla and look for other opportunities," according to Reuters, which indicates the Smart cars and forthcoming B-Class are only the start of the German luxury brand's foray into electric vehicle technology. Daimler owns a 4.3 percent stake in Tesla Motors that could prove a strategic asset in coming years as EV growth continues.
While there is much to be desired stylistically from the B-Class hatchback, Mercedes is entering the fray as BMW is set to release its all-electric i3 in 2014. While there is a need to compete in the EV segment with BMW, the leader in the U.S. luxury market, Mercedes made a successful move by releasing the popular CLA for $29,900 in September and by coming out with the GLA, a more compact utility vehicle, scheduled for 2014.
Uebber told reporters that the compact premium segment was important to Daimler as it hopes to cut down on the lead of BMW with its smaller cars. According to Bloomberg, Mercedes is trying to increase profitability through cost-cutting measures that would mirror the approach of BMW. At the same time, Mercedes could look to Tesla in order to find a model for premium electric cars that please high-end consumers.
Damiler's Smart cars are miniature electric vehicles for the city, but they continue to have a limited appeal. The race to bring a stylish electric sedan costing less than $50,000 to the market continues, and every automaker from the Detroit Three to Mercedes hopes to introduce one soon after the third-generation Tesla hits the market in three to four years.
Mercedes has a winner in the CLA that puts pressure on BMW, but with the help of Tesla, the German automaker could get much more out of the electric technology in which Daimler invested so heavily.
Don't Miss: The 10 Least Reliable Car & Truck Brands.