Here's Why Electronic Arts' NCAA Contract Was Canned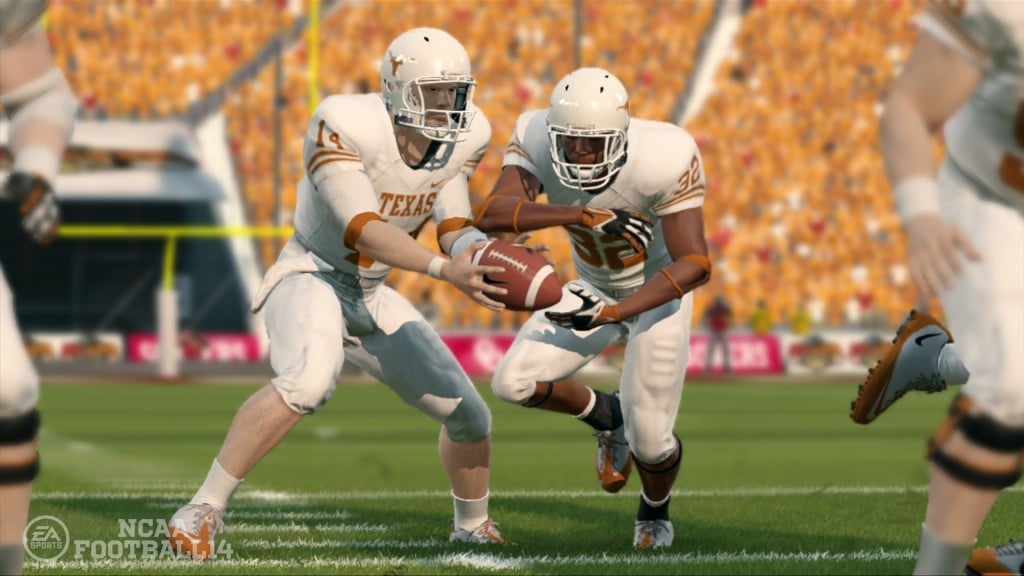 Electronic Arts Inc.'s (NASDAQ:EA) contract with the National Collegiate Athletic Association, which alleges the gaming company didn't compensate athletes for using their likeness in its games, will not be renewed.
The National Collegiate Athletic Association (NCAA) and the Redwood City, California-based Electronic Arts are currently defendants in a federal lawsuit regarding the matter. Bloomberg reports Electronic Arts Inc.'s stock fell 1.6 percent after the NCAA made the announcement, stated on its website.
"The NCAA has made the decision not to enter a new contract for the license of its name and logo for the EA Sports NCAA Football video game. The current contract expires in June 2014, but our timing is based on the need to provide EA notice for future planning. As a result, the NCAA Football 2014 video game will be the last to include the NCAA's name and logo. We are confident in our legal position regarding the use of our trademarks in video games. But given the current business climate and costs of litigation, we determined participating in this game is not in the best interests of the NCAA," NCAA's statement said.
"The NCAA has never licensed the use of current student-athlete names, images or likenesses to EA. The NCAA has no involvement in licenses between EA and former student-athletes. Member colleges and universities license their own trademarks and other intellectual property for the video game. They will have to independently decide whether to continue those business arrangements in the future," the NCAA added.
Electronic Arts' latest NCAA Football game hit retail shelves last week. It is one of the 11 major game releases the company has scheduled for this year, which also include FIFA soccer, Madden football, National Hockey League, and National Basketball Association titles. Electronic Arts said it's currently working with Collegiate Licensing Co., a trademark licensing agent, to include participating institutions' teams and leagues in its games.
"EA Sports will continue to develop and publish college football games, but we will no longer include the NCAA names and marks," EA said in a statement. Bloomberg reports Electronic Arts shares declined to $23.81 at the close in New York. But overall, the stock has gained 64 percent this year.
Don't Miss: Microsoft's Surface Stomps on 4Q Earnings.