Here's Why GE's Q3 Revenue Dip Didn't Scare Investors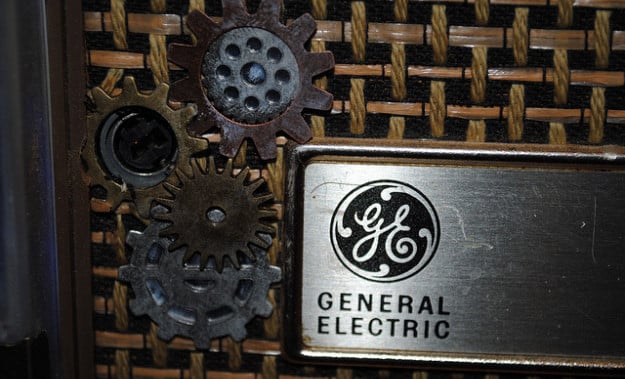 General Electric's (NYSE:GE) third-quarter results did not manage to surpass the $3.49 billion, or 33 cents per share, in net income or the $35.7 billion in revenue that the company reported in the same quarter last year. Nor did it manage to beat analysts expectations for both profit and sales.
But while net income fell 9 percent to $3.19 billion, or 31 cents per share, and revenue dropped 1.5 percent to $35.7 billion, missing analysts expectations for nearly $36 billion, excluding one-time items, earnings per share hit 36 cents, a penny higher than analysts predicted.
After results were released before the bell Friday morning, shares rose as much as 3 percent to $25.38 in pre-market trading. To investors, the fact that the company reported a record backlog of orders and said was well-positioned for 2014 overshadowed the slight dip in quarterly profit and revenue. At $25.38, GE's stock was at its highest level since September of 2008, when investors began selling off on concerns that the company would not be able to survive the financial crisis because of its oversized banking division.
"It's slow but steady progress at GE, and that's a good thing," Solaris Asset Management chief investment officer Tim Ghriskey told Reuters. Even though the company's earnings rounded out a week of economic uncertainty thanks to the political crisis in Washington, Chairman and Chief Executive Jeff Immelt similarly framed the the third quarter in optimistic language, noting in the earnings press release that the company's results were "very strong in an improving global business environment."
Since 2008, GE has shrunk the size of its banking business and other non-industrial businesses like NBCUniversal, and focused on strengthening its industrial operations, which manufacture and service complex equipment, products, and services that are sold to utility companies, hospitals, oil and gas producers, and aircraft makers like Boeing (NYSE:BA).
Revenue was held back in the third quarter by the GE Capital finance arm, and that included a $132 million charge from the negative impact of foreign currency exchange, and the company has yet to fully find a substitute for the revenue and profit lost by that non-industrial unit.
But industrial operations are growing. GE's earnings release cataloged the company's third-quarter accomplishments: inking a $1.9-billion agreements to supply Algeria's Sonelgaz with power generation equipment and services for six new combined-cycle power plants; and, receiving a $600-million order to provide turbomachinery equipment to Russia's Yamal liquefied natural gas project, an order from Air Asia for 528 LEAP aircraft engines, and a commitment from Lufthansa for the new GE9X engine for 34 Boeing 777-9X aircraft, valued at more than $2.5 billion at list price.
In total, orders rose 19 percent in the third quarter to $25.7 billion, while its backlog of service and equipment orders — from jet engines to locomotives to turbines — increased almost 13 percent to $229 billion.
For the past several quarters, GE management has indicated that its industrial operations would show growth, and indeed, the company announced that profit in that segment rose 11 percent to $3.97 billion in the third quarter and earnings increased at six of its seven industrial businesses.
In particular, profits for aviation, oil and gas, transportation and home and business solutions rose 10 percent. The power and water division, which had been hurt by a drop in wind turbine sales, saw profit increase 9 percent, and health care profits grew 7 percent percent. But, company's energy management division reported a 57 percent decline in profit.
While revenue did take a dip, stronger-than-expected industrial margins were "really an earnings driver," Harbor Advisory Corp chief investment officer Jack Degan told Reuters. In the earnings release, GE said the company was on schedule to reach its target of expanding operating profit margins for its industrial businesses by 0.7 percent to 15.8 percent this year. During the third quarter alone, profit margin improved 1.2 percent from the year-ago quarter.
Follow Meghan on Twitter @MFoley_WSCS
Don't Miss: Google, Apple, and 8 Other Companies People Would Die to Work For.