Here's Why Gold Bugs are Getting Scared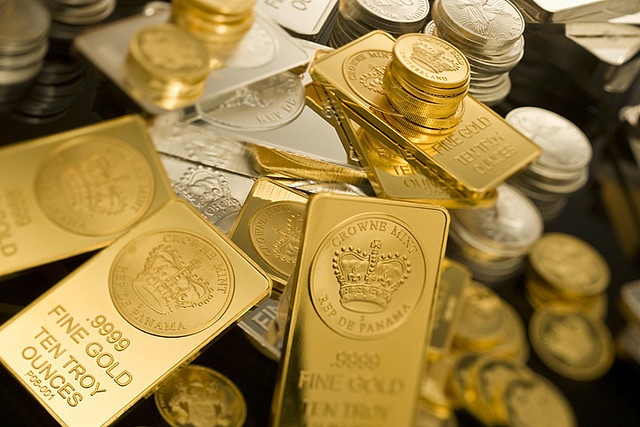 Those involved in the gold market have cause to worry due to exchange traded funds such as SPDR Gold Shares (NYSEARCA:GLD), which have changed the gold market. Since they were launched, these funds have become extremely popular as a way to buy gold.
The question facing investors now though is what happens when the ETFs decide to sell. Starting in the beginning of January, the ETFs have dumped more than a 140 tons of gold on the market. February saw the largest outflow of gold on record from these ETFs, and this is what investors are worried about.
This movement partly reflects a negative view of gold. As investors become more confident about the global economy, they want to switch their money into riskier investments that offer possibility of a higher yield.
Joni Teves, precious metals strategist at UBS, says that "the acceleration in gold ETF outflows is worrying." The reason this is so worrisome is that ETFs have become a large player in the gold market. The first one was launched in 2003, and they have been successful ever since.
Collective ETF holdings have approximately 2,491 tons of gold around the world, which is more than all but two central banks – the U.S. and Germany. Another reason these outflows are causing concern is that they were very unexpected.
Some analysts think that these outflows signal the end of the bull market for gold. Goldman Sachs, for instance, recently announced the end of the bull market. Others are not as convinced though. James Steel, precious metals strategist at HSBC, does not think that the outflows signal that gold is entering a bear market. This does seem to be a pivotal point for gold though, so investors should stay focused on whether the ETF outflows continue.
Don't Miss: Don't Forget About the S&P 500.