Here's Why Kroger Just Spilled $2.5 Billion on Harris Teeter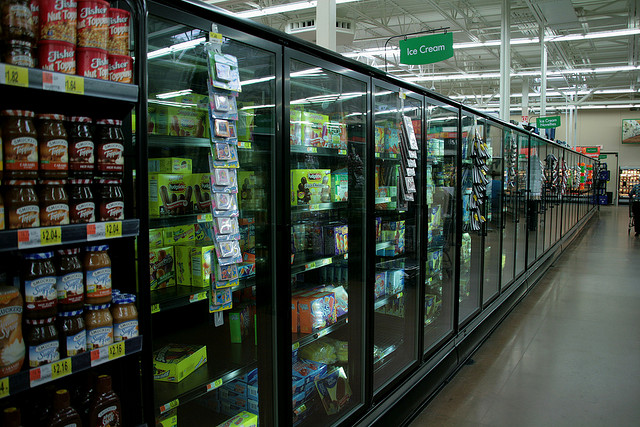 Kroger Co. (NYSE: KR) and Harris Teeter Supermarkets Inc. (NYSE: HTSI) have announced a merger agreement in which Kroger will purchase Harris Teeter's outstanding shares for $49.38 per share, a deal valued at approximately $2.5 billion.
The acquisition is Kroger's largest in nearly 15 years and comes as the supermarket chain continues to expand throughout the southeastern U.S. With Harris Teeter's presence from Florida to Delaware, the deal will increase Kroger's store count by approximately 10 percent.
Sources told The Wall Street Journal that Harris Teeter, a chain of 200 higher-end grocery stores, has been exploring a possible sale for many months. Once the deal is sealed, the combined company will operate 2,631 supermarkets across 34 U.S. states and the District of Columbia. Harris Teeter management will continue to operate its locations.
Kroger chairman and CEO David Dillion said the company was excited to welcome Harris Teeter to the Kroger family: "Harris Teeter is an exceptional company with a great brand, friendly and talented associates, and attractive store formats in vibrant markets run by a first-class management team. They share our customer-centric approach to everything we do — from store format and merchandising to innovative loyalty programs. This is a financially and strategically compelling transaction and a unique opportunity for our shareholders and associates."
Harris Teeter reported in May that its fiscal second-quarter profit grew by 8.7 percent. The company also had revenue of approximately $4.5 billion for fiscal year 2012.
Harris Teeter CEO Thomas Dickson said his company has a long track record of creating shareholder value and that this merger was a culmination of those efforts over many years.
"We are excited about becoming part of Kroger Co., one of the best food retailers in the U.S. while maintaining the Harris Teeter banner, our management teams, our new store growth plan, our distribution and manufacturing facilities in North Carolina as well as our headquarters in Matthews, North Carolina," Dickson said in a statement. "As part of Kroger, Harris Teeter will be well-equipped to continue to provide our customers outstanding quality and customer service as well as excellent value in an increasingly competitive market."
Kroger will finance the transaction with debt. Kroger also intends to assume Harris Teeter's outstanding debt of approximately $100 million. Consistent with Kroger and Harris Teeter's shared long-term commitment to returning cash to shareholders, Kroger intends to continue its quarterly dividend and share repurchase program while managing free cash flow to reduce the leverage taken on from this merger.
Don't Miss: Dunkin' Adopts Starbucks' Style to Attract More Customers.