Here's Why Many Buick Lots are Empty of the Encore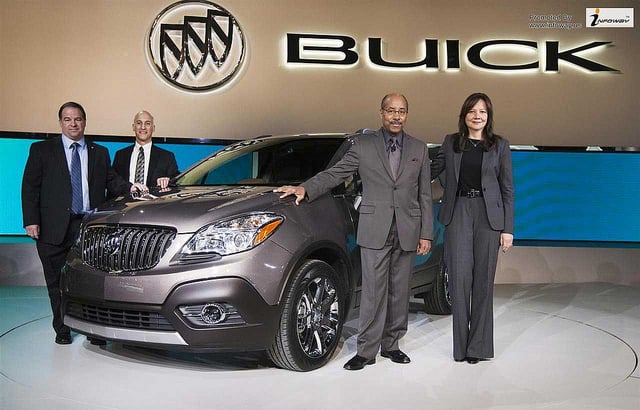 General Motors (NYSE:GM) figured that its leap into the small premium crossover market would be successful, but it vastly underestimated just how successful it would be.
That's why Buick dealers have recently been complaining about the shortage of new Buick Encores on their lots. Though the vehicle's launch in January was successful and dealers met with a flow of drivers ready to scoop up the new crossover, they then watched their shipments slow to a trickle — and before long, they were running out of Encores to offer.
Some say it's a good problem to have when you're selling out of cars too fast, but in an industry where supply must meet demand, GM is falling short, and the Detroit-based automaker must work to moderate that shortage.
Automotive News reports that the U.S. automaker is now working to meet that underestimated demand by boosting production of the Korean-built crossover that sold 2,252 units in its first six months on the market. Buick dealers are finally watching their much-anticipated Encore shipments roll in and have received acknowledgment from GM that the company vastly underestimated the U.S. demand for its new Encore.
The vehicle is one of the first to tread on small premium crossover terrain, but there is already speculation that Audi, Lexus, and  Ford's (NYSE:F) Lincoln are also planning break into the market.
So if GM wants to take advantage of its beginner's edge, it needs to act fact and rise to meet demand. The increased production will help dealers make sales that are now over 15,428 units through July, but production is still being moderated by the fact that the Encore is on the same assembly line as the Opel Mokka, which also has witnessed greater-than-expected demand in Europe.