Here's Why Mario Draghi Is Cautious Over European Recovery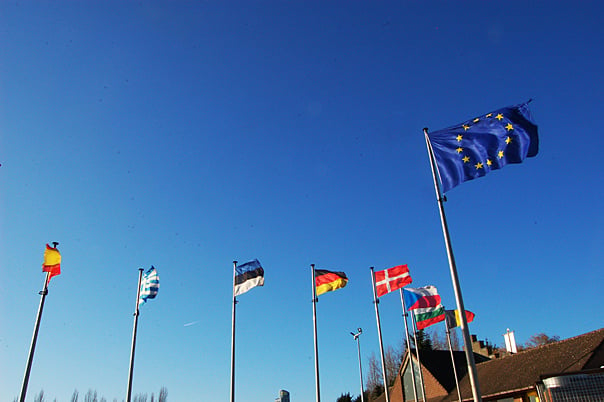 Mario Draghi, the chief of the European Central Bank, expressed caution over a potential economic recovery in a press conference following the bank's meeting Thursday, Reuters reports.
In a move widely anticipated by economists, the ECB decided to keep interest rates at historic lows of 0.5 percent during their Thursday meeting in Frankfurt. The bank's chief, Mario Draghi, gave insight into the move in a press conference following the meeting. He used the phrase "still very, very green" to describe a potential recovery in the Eurozone, using extreme caution in outlining the bank's decision.
Draghi stressed that the forward guidance put forth by the bank — that interest rates were to remain at their current levels for an extended period of time — will steer their policy in the foreseeable future. He added that, while a rate increase was not discussed, a rate decrease was not off the table, citing economists who believe that such a move may prove necessary if the economic climate turns south.
The primary concern for Draghi and others at the ECB is not so much the interest rate itself but rather the impacts that their decision could have on markets. In the wake of the ECB meeting, the Euro dropped significantly, while many European stock indexes posted modest gains. Also a factor are market interest rates, which the ECB hopes to keep down despite a recent influx of positive economic data.
When market interest rates rise, capital becomes harder to access for many businesses, which in turn hampers economic activity. This hits especially hard in credit-strapped countries such as Spain, Italy, and Greece, the very nations where an economic recovery is both so crucial and still so far from being realized.
The ECB also adjusted its figures for projected economic growth, bringing the numbers for this year to a forecasted contraction in GDP of 0.4 percent from a previous prediction of 0.6 percent. However, they shaved projections for 2014 from a 1.1 percent gain to a 1 percent gain.
In a separate announcement, banks declared their intent to pay back nearly 6 billion Euros worth of loans handed to them by the ECB through the two long term funding operations instituted in 2011 and 2012, Reuters reports. Representing early repayments on loans, the figures significantly outpaced predictions of early loan repayment for European financial institutions.
While this is a good indicator in that it signals strength in European economies, it presents a problem for the ECB in that it removes cash available to be lent through private markets, which could serve as a driver for higher market interest rates. One option that the ECB has considered is a third long-term funding operation, which would signal their commitment to their forward guidance of keeping interest rates at current levels, especially if the operation offered fixed rate rather than variable rate loans.