Here's Why Merck May Be in Poor Health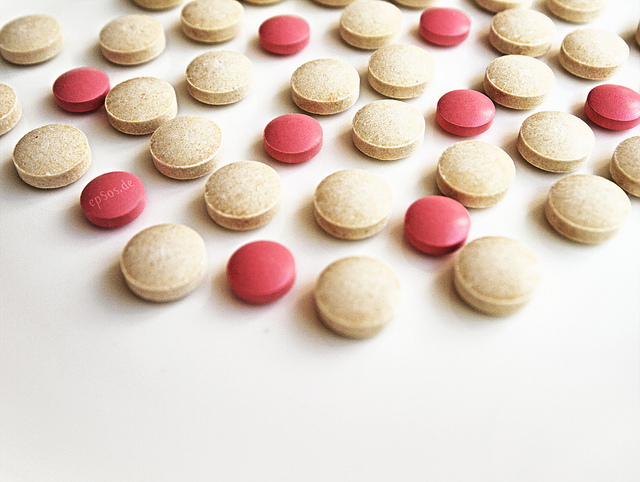 Merck & Co. (NYSE:MRK) came out of its third-quarter earnings report looking a bit worse for the wear despite cheerful words from its CEO. GAAP earnings per share fell to 38 cents per share, compared to last year's 56 cents per share in the year-ago quarter. Revenue came in at $11,032 million, down from last year's at $11,488. This constitutes a 4 percent decrease compared to last year's third quarter.
"This quarter we delivered solid financial results, with strong contributions from our vaccine, immunology and HIV businesses, and effective cost management. We are improving productivity and focusing our R&D and commercial resources more precisely to enable our investments in the best opportunities for innovation and growth. We are encouraged that our combination hepatitis C regimen has joined our anti-PD-1 immunotherapy in being designated as a 'breakthrough therapy' by the FDA," Merck CEO Kenneth C. Frazier said in a company press release.
Expectations were half met, with adjusted earnings per share beating expectations but revenue falling below what investors had hoped for. The poor sales were attributable to Januvia, a diabetes drug produced by the company, and Singulair, an off-patent asthma drug, according to The Motley Fool.
Pharmaceutical sales saw a 4 percent drop, revenue loss from Merck's animal health division fell 2 percent, and consumer-care sales fell 2 percent. Also announced Monday was a new extension of a cooperative agreement between Merck subsidary EMD Serono and Open Monoclonal Technology Inc.
"The expansion of our collaboration with OMT is reflective of its strong quality and significant progress we've made together over the last 15 months. This is a good example of our focus on exploring targeted partnerships with innovative companies," said Annalisa Jenkins, the executive vice president of EMD Serono.
Don't Miss: 7 Unhealthy Everyday Foods: Processed and Problematic.