Here's Why Michel Barnier Is Defending European Banking Policies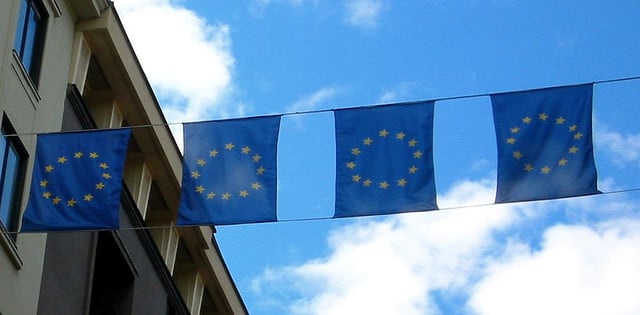 Michel Barnier, the financial services chief of the European Union, attempted to cater to foreign audiences in London while standing firm on his banking policy decisions.
A recent bout of head-butting occurred between Barnier and the British over a law that limits the bonuses that investment bankers can receive, Reuters reports. The rule is set to impose a cap on bonuses equal to fixed pay in 2014 or twice that sum if the measure is passed with shareholder approval.
Bankers in London have attacked the legislation as being superfluous and as targeting London's status as a financial hub, according to Reuters. They pointed to the increased impact the law will have on Britain as opposed to the less drastic effect on other European countries, and claim that it is just a way for the continent to exert its influence across the English Channel.
The bankers also claim that the law will only serve to reward more risky behavior, as it will just lead to a greater percentage of bankers' income being instituted as fixed pay rather than as bonuses, which does not serve to reward sound decision-making to as great a degree.
Still, Barnier has remained firm, claiming that the law is the only regulation that he has passed that has not already been implemented (at least de facto) in the British system. The law is sure to be popular among those who expressed outrage that bankers continued to receive bonuses even as financial markets across the world tanked several years ago.
Many are now looking toward the end of Barnier's term to see what actions the outgoing EU commissioner will take. Attention has focused on the Liikanen Report, which details methods for separating riskier financial activities with the day-to-day operations of retail banking. Barnier praised the movement, according to 4-Traders, which he says would lend greater clarity and transparency to the European banking scene. The U.K. pointed out that it has already implemented measures to separate the two banking sectors.
Barnier also had words of warning for the United States after U.S. officials claimed that a greater restriction on deposit requirements on foreign banks may be a good idea. The commissioner warned that such a move would not be good for international relations, and that European banks are abiding by standard regulations on their own.
Meanwhile, Mario Draghi and the European Central Bank are preparing to conduct a thorough check-up on the European banking system, which will include an asset quality review and several stress tests. Still, some have cautioned that recent moves toward a banking union do not give EU officials carte blanche to impose regulations on various national banking sectors, a fear shared by the British and the Germans alike.
Don't Miss: Buffett: There Are Some Political Weapons That Shouldn't Be Used.