Here's Why North Carolina Wants Tesla Out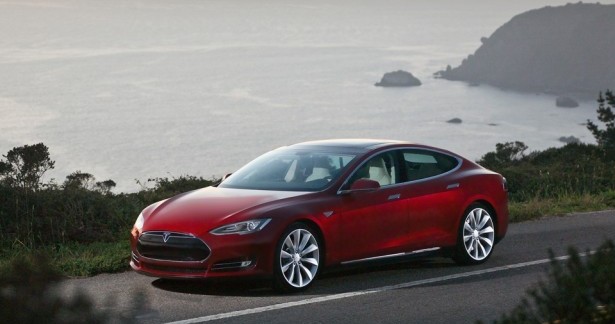 Even though Tesla's (NASDAQ:TSLA) Model S luxury sports sedan is Motor Trend's car of the year for 2013, and Consumer Reports gave it an unprecedented 99 out of 100 points in the magazine's review, the vehicle is not welcome in North Carolina. Of course the Model S can traverse the state's highways and streets, but, if a new bill is passed by its House of Representatives, none of the California-based company's electric vehicles will be able to be sold with the state's borders.
NEW! Discover a new stock idea each week for less than the cost of 1 trade. CLICK HERE for your Weekly Stock Cheat Sheets NOW!
The problem is Tesla's method of selling its cars; under the company's current sales strategy, customers buy the vehicle online or by phone, and then Tesla Rangers deliver it to the customer. The proposed legislation would prohibit online car sales by businesses that are not licensed car dealerships. If enacted, it would be the most restrictive policy in the nation regarding automobile sales. But the company is losing the North Carolina market without a fight.
Over the past several weeks, the automaker's lobbyists have met with a more than a dozen different lawmakers in an attempt to block the legislation. Typically, they bring along a Model S for a complementary test drive to help their mission, but, putting Governor Pat McCrory behind the wheel of the $100,000 electric automobile turned out to be an unplanned coup.
Tesla's lobbyists took their all-electric exhibition to John Skvarla, secretary of the state's Department of Environment and Natural Resources, on Monday. Skvarla was so excited about the luxury vehicle's performance that it he drove it to the Governor's Mansion to show the McCrory. "John came up knocking on the door," recounted McCrory spokesman Rick Martinez to the News Observer.
NEW! Discover a new stock idea each week for less than the cost of 1 trade. CLICK HERE for your Weekly Stock Cheat Sheets NOW!
However, it is unclear whether the opportunity to steer the Model S around Raleigh influenced McCory's opinion of the legislation. According to Martinez, he has not expressed a position on the issue.
Fortunately for Tesla, even though the bill passed the Senate easily last month, with the support of the influential N.C. Automobile Dealers Association, its journey hit a roadblock in the House, where key Republicans have expressed reservations about passing a bill that would prevent the company from selling its cars in the state.
Don't Miss: 9 Most Popular Cars To Drive On a Lease.