Here's Why Not All Are Celebrating Netflix's Recent Stock Boom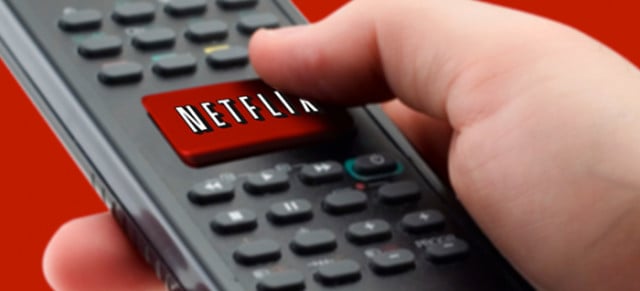 The announcement of a deal between Netflix (NASDAQ:NFLX) and Virgin Media in the U.K. may be good news for consumers, but it also forecasts a potentially dismal future for TV networks and distributors.
Netflix TV and movie streaming has long been a concern for traditional media companies as they slowly lose more subscribers each year who opt to pay the streaming service's lower fees rather than the growing cost of cable television. But while Netflix used to only be available on different TV inputs or devices, this recent deal with Virgin Media reflects the streaming service's first partnership with a pay-TV provider, and it could be Netflix's first step into complete integration with regular television.
Thus, it is understandable why Netflix's recent announcement has both content and pay-TV companies reeling. According to Variety, the streaming service's stocks skyrocketed past $300 when news of the deal broke, but analysts voiced significant concern for other parties in the entertainment industry.
The report highlighted Doug Anmuth of J.P. Morgan, who noted that Virgin Media could be only one of many cable operators who decide to give subscribers access to Netflix. He wrote in an analyst note, "We believe the deal is significant for Netflix, as it is the company's first 'through-the-middle' partnership with a pay-TV provider, and it could open the door for similar distibution deals in other geographies."
That could mean potentially damning things for traditional networks and pay-TV companies, which already pay programmers billions of dollars in affiliate-fee revenue each year. If consumers start to have easier access to Netflix and begin utilizing it more, they could eventually turn away completely from traditional programming in favor of a low-cost subscription service and cut the cord all together.
Variety highlights Ted Hall, a senior analyst from Informa Telecoms & Media, explaining this concern further: "The danger for Virgin Media is that its customers will find Netflix to be a revelation that they would not otherwise have stumbled upon, opening their eyes to a low-cost subscription TV service that satisfies their core entertainment needs. Rather than strengthening the appeal of TiVo, the addition of Netflix could in fact do the opposite and encourage customers to cut the cord and settle for a cheaper combination of broadband, Netflix (via other devices) and free-to-air TV."
Hollywood officially has good reason to worry, at least according to analysts. TV companies have already watched their ratings sink, and this could only be the beginning if current trends continue. Traditional TV networks may have no choice but to jump on board with Netflix and offer the same packages if they want to be able to compete.
Don't Miss: Disney vs. Dish: Are There More TV Blackouts to Come?