Here's Why Pharma Stocks are in Play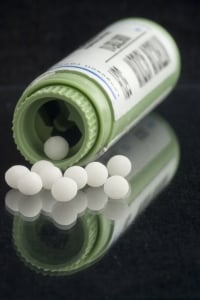 As patent expirations and increasing competition affect profits, the type and number of treatments companies have in development are key to future growth. Solid pipeline potential has shares in many major pharmaceutical companies rising Monday morning.
Medtronic (NYSE:MDT), Teva Pharmaceuticals (NYSE:MDT), Eli Lilly (NYSE:LLY), and Sanofi (NYSE:SNY) issued press releases Monday that revealed positive test results for new treatments.
Catalysts are critical to discovering winning stocks. Check out our newest CHEAT SHEET stock picks now.
Medtronic reported that its CoreValve heart implant was shown to increase survival rates and health-related quality of life among patients with transcatheter aortic valve implantations. The initial one year trial of 996 patients resulted in a 1-year survival rate of 82.1 percent. Furthermore, patients' health scores, calculated using periodic questionnaires, were shown to have significantly increased. Results will be presented this week at the Transcatheter Cardiovascular Therapeutics meeting in Miami. The stock rose slightly following the press release, increasing by 0.2 percent, and shares are now trading at $42.32.
Eli Lilly announced that the Phase III trials for its once-weekly type 2 diabetes treatment met the study's primary endpoints. According to the press release, the drug, dulaglutide, demonstrated "statistically superior reduction" of the form of hemoglobin, HbA1c, that indicates the blood sugar concentration in diabetes patients. A further two studies are planned before the drug can receive approval by the FDA. Currently, 25.8 million Americans have type two diabetes, accounting for 90 to 95 percent of all cases.  These statistics indicate a large potential market for the drug Shares rose 0.2 percent following the report.
At the 20th United European Gastroenterology conference, Teva Pharmaceuticals presented trial data for its drug laquinimod, a treatment for multiple sclerosis, Crohns disease, and systemic lupus erythematosus. The drug's Phase II trial demonstrated "robust, early and consistent effect on remission" for all three diseases when administered orally. Shares in Teva were up 1.2 percent after the press release was issued.
Sanofi reported data from Phase II and Phase III clinical trials for its quadrivalent influenza vaccine, QIV, on Monday as well. All three studies conducted so far, said the press release, have demonstrated that the safety profile of the drug were similar to an already licensed drug Fluzone, with the added benefit of vaccinating against a second strain of influenza.
However, positive clinical trial data is not the only means for a pharmaceutical company to indicate a strong pipeline.
Pfizer (NYSE:PFE) announced Monday that the company intends to acquire privately held NextWave Pharmaceuticals, which focuses on the treatment of attention deficit/hyperactivity disorder. The company had previously entered into an option and merger agreement with NextWave during the second quarter of 2012 and made an option payment of $20 million. The company is now exercising its option to acquire the smaller pharmaceutical company. The terms of the agreement dictate that Pfizer must pay $255 million to NextWave's shareholders at the end of the transaction, which is expected to close by the fourth quarter of 2012.
Shares in Amgen (NASDAQ:AMGN) rose 1.3 percent following an upgrade to Buy by Deutsche Bank (NYSE:DB). The company, which will report earnings on Tuesday, has seen it stock price increase from $67 in June to $88 last week. The bank upgraded the stock with a price target of $108, stating that Amgen "trades at a 20-30% discount vs its biotech peers despite EPS growth that is only 10% lower than the group." Deutsche Bank also noted the company has a solid pipeline to stimulate continued growth.
An announcement from the U.S. Food and Drug Administration breathed new life into Orexigen Therapeutics (NASDAQ:OREX) as well. The regulatory agency rejected the company's application for the weight loss pill Contrave in January 2011 due to possible heart problems. However, Orexigen initiated another study, for which the company has already enrolled 7,000 patients, and the company announced Monday that the Center for Drug Evaluation and Research supported "further discussions regarding a faster path to resubmission of the Contrave New Drug Application." Under this plan, Orexigen will resubmit the drug in advance of the interim data from the cardiovascular study. The analysis would then be provided during the review period. Shares in the company rose 4.9 percent following the announcement.
Don't Miss: Should This Stock be in Your Portfolio After Its Latest Report?