Here's Why Sears Is Dipping Out of Profitable Locations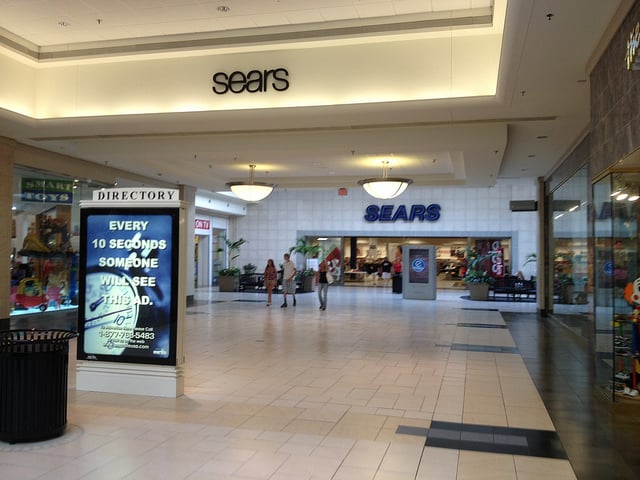 Many investors and analysts have questioned the decisions of Edward Lampert, the hedge-fund manager and CEO of Sears Holdings Corp, (NASDAQ:SHLD) ever since he started selling off some of the retailer's most lucrative stores in order to help his company raise cash. However, the executive continues to defend his strategy and maintains that the upfront cash payment Sears receives from store sales outweighs the loss of operating incomes.
The Wall Street Journal offered an in-depth report on Sears' most recent arrangements Wednesday, and explained the company's strategy to sell many of its 2,000 locations in exchange for much-needed cash.
The Illinois-based company has been suffering significantly throughout the past few years, and has subsequently sold almost a dozen stores in the U.S. and Canada over the past 18 months. The latest deal came in July when Sears agreed to sell two locations, one in the Fayette Mall in Lexington, Kentucky, and one in CoolSprings Galleria in Nashville, Tennessee, to mall owner CBL & Associates Properties (NYSE:CBL).
The agreement caught the attention of investors and analysts because the stores were located in two of Sears' top five malls, and thus led many to question the logic of selling such profitable locations. However, when doubted, Sears U.S. spokesman Howard Riefs insisted that most of the U.S. Sears stores that have been closed since 2010 were performing poorly, and less than 2 percent were in good locations with good performance. Sears Canada also sold the leases of two stores in June to Oxford Properties Group and Alberta Investment Management Corp. for $191 million, helping the retailer amass additional upfront cash.
According to the Journal, investors recognize the company's need to raise cash, but still question the drastic decisions as of late. They learned back in August that Sears continues to perform badly, evidenced by its most recent earnings that illuminated its losses had widened to $194 million from $132 million a year earlier, and although Sears has pledged to raise $500 million from asset sales this year, many investors are wondering how much longer the company can afford losses.
However, Sears' CEO has been known for his unusual strategies, and some analysts are optimistic that Lampert knows what he is doing with the most recent high-profile sales. The billionaire hedge-fund manager bought Kmart out of bankruptcy in 2003 to eventually combine it with Sears, and many are now catching on to how Lampert values real estate.
Investor confidence was strengthened in mid-September when, according to the Journal, one of Sears' largest investors, Baker Street Capital, published a report that estimated the company's top 350 locations were worth $7.3 billion, or $600 million more than Sears' market capitalization. But although the four-day stock rally of 25 percent contributed to investor optimism about a future real estate payday, if things keep going the way they are going, there might not be any more profitable stores left.
Thus, it will be interesting to see how the rest of the Sears story plays out, and if Lampert continues selling off the chain's most lucrative stores. The CEO has made it clear that he isn't scared to sign off on more big sales — Sears sold its appliances and tools spinoff earlier this year, and is considering selling its in-house warranty business — and now investors are just hoping Lampert knows what he is doing.
Don't Miss: Wal-Mart and Bharti Enterprises Break Up India Joint Venture.