Here's Why the Bank of England Is Keeping Its Course Constant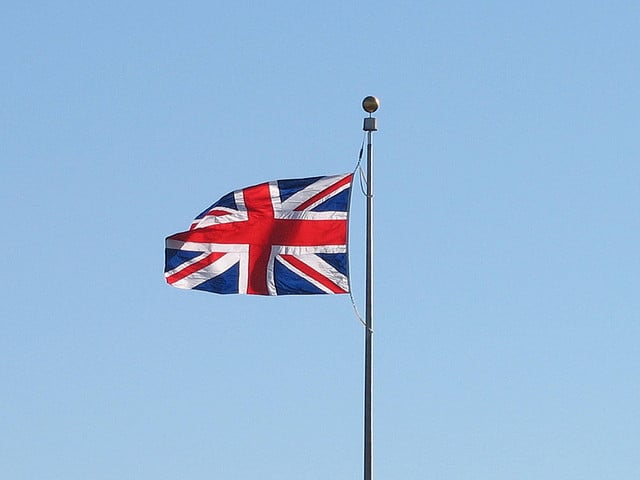 The Bank of England voted to keep interest rates at their historic lows of 0.5 percent at their monthly meeting held today, The Guardian reports. The move was widely expected by economists, who said that the Bank of England is nowhere near to raising interest rates despite a slew of strong economic indicators from the country.
In a relation decision, the bank voted to keep quantitative easing at is current levels, opting not to add any more stimulus to the economy. Support for additional quantitative easing has waned among the bank's officials as the economy has begun to pick up over the last two months.
The decision is in line with the bank's policy of forward guidance, by which it has pledged to keep interest rates at their current levels — or lower — until unemployment in the United Kingdom has dropped below 7 percent. While this was initially projected to take until 2016, some economists think that a quickening recovery could drive unemployment to below the threshold as early as mid-2015. This could put pressure on the bank to raise interest rates earlier than its own expectations.
Mark Carney, the governor of the Bank of England, dismissed concerns that the inflation rate in the U.K. — which currently stands at 2.7 percent — is reflective of problematic trends. Carney claimed that short-term shocks had propped up the rate, and that the current levels are generally unrepresentative.
One issue that the bank has faced is a growing concern over the housing market in the U.K. Some have claimed that the government's program of financing mortgages will lead to a bubble in the housing market, which would be a devastating outcome for the government, consumers, and those employed in the real estate sector alike. So far, the bank is yet to respond to the issue, saying that it is going to wait and see how fast housing prices rise before taking action.
Another problem that England's economy faces is a lack of investment by companies, which has surfaced as a cause for concern because it could weaken the country's ability to compete with firms in other countries in the long term.
Instead, companies in England appear to be focusing on hiring and training, which, though it looks good on paper because it directly impacts employment and unemployment data, does not provide the same future potential as investment in infrastructure.
The bank's inactivity has caused some to hearken back to Mervyn King's 2000 quote, saying that the ambition of the bank is to be boring. With all parameters being held constant, the bank, 13 years later, is certainly making King proud.
Don't Miss: Here's Why Wells Fargo's Growth Engine Sputtered in Q3.