Here's Why the ECB Will Require Large Banks to Increase Capital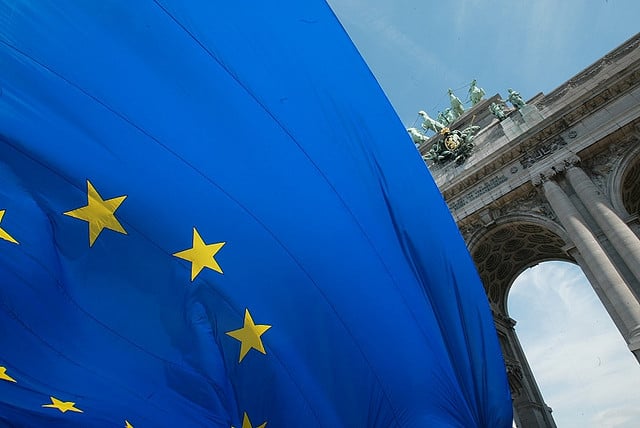 Some of the biggest European banks may be required to keep a greater part of their assets as a capital buffer in the coming years than previously expected, the Wall Street Journal reports.
According to a source familiar with the European Central Bank, large banks in the eurozone will be forced to keep 8 percent of their risk-adjusted assets in capital. This is an increase from the 7 percent that will be required of banks in the coming years according to the Basel III protocol, which is due to phase in over the course of this decade.
The move will be implemented as part of the central bank's process of assuming assuming supervision over the region's banks. The ECB is set to lay out a plan for its comprehensive review of the eurozone's banks — which will include an asset quality review and stress testing — tomorrow morning, and it is expected to begin the review process by the end of this year. The review will give the central bank, and the public at large, a better idea of the nature of banks' balance sheets, and many are hoping that any remaining weaknesses in the system will be exposed as a result of the initiative.
Raising the requirement for larger banks would make those happy who have claimed that banks that are "too big to fail" can skirt the rules. The measure would ensure that, even in the face of a crisis, the larger banks in the area would be less likely to go belly-up. In addition, the move serves to increase confidence in the stability of the larger banks in the region — which currently trade at a lower multiple of their book value than their American counterparts — while further legitimizing the review process of the ECB.
Critics of the move can cite several arguments as to why the requirements being placed on banks will be too stringent. Requiring a greater amount of capital decreases the amount of money that the banks have to lend, which can hurt businesses that are on the cusp of being able to acquire capital. Also, the move restricts the capacity of national governments to regulate their own institutions, which curbs the autonomy of regulators not operating within the international sphere.
The central bank will be treading on dangerous ground in the review process. If they appear too stringent and expose weaknesses in the balance sheets of banks, then confidence in the banks will drop. On the other hand, if they appear not stringent enough, then even a clean bill of health will do little to boost confidence in the area's financial institutions. Analysts have their eyes on tomorrow's announcements to obtain a clearer picture of the exact line that the ECB intends to tread.
Don't Miss: Are American Consumers Shaking Off Economic Concerns?