Here's Why the European Commission Projects a Dim 2014 for the EU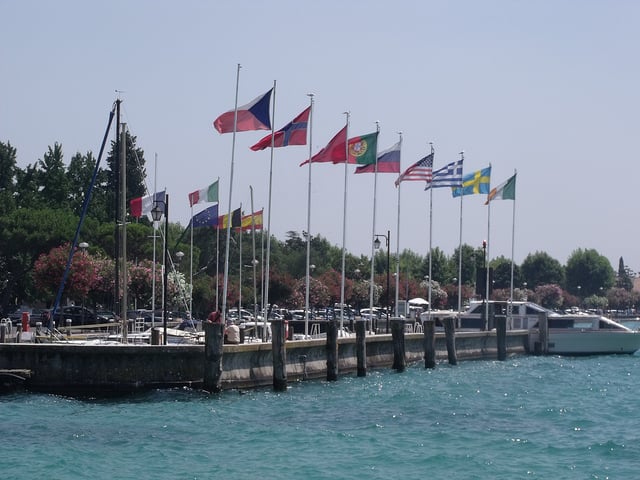 The European Commission trimmed its estimates for economic growth in the eurozone for 2014, Bloomberg reports. The organization also raised its forecast for unemployment in the region, leading some to speculate that the group fears that a European recovery will take longer than previously thought.
Economic growth for 2014 was adjusted to 1.1 percent, down from the 1.2 percent figure that was projected earlier this year. A top official in the commission said to Bloomberg that while growth is expected, the turnaround will "pick up only gradually," a pattern reflected in the revised growth projections. The numbers are still a sharp departure from the troubling trend in the region over the past two years: The eurozone experienced an economic contraction of 0.7 percent in 2012 and is expected to have a second contraction this year to the tune of 0.4 percent.
Meanwhile, the commission had an equally pessimistic outlook on unemployment, which it projects will be 12.2 percent in 2014, up from the 12.1 prediction the group made in May. Unemployment levels in the region have recently jumped up to 12.2 percent and are showing no signs of letting up. Economists agree that translating a turnaround into additional jobs will take time, meaning that unemployment rates are not expected to make a significant drop for quite a while. In addition, rates are projected to remain above 25 percent in Spain and Greece through at least 2014.
The European Commission also published some revised forecasts on debt levels in the various member states of the eurozone. The revisions come at a time when many were looking ahead to the commission's review of draft budgets of countries in the region, which is due to be published late next week.
The outlook was particularly grim for France, where President Francois Hollande is facing record lows in popularity polls and a potential new round of austerity measures. France's budget deficit is projected to be 3.7 percent of its gross domestic product in 2015, which is the year that the country should have its deficit below 3 percent of its gross domestic product. French officials have said that additional measures, short of drastic austerity changes, have not been ruled out in order to achieve the country's fiscal goals.
The report was slightly more positive on Italy, which is expected to have its budget deficit below the 3 percent of GDP threshold by next year. This comes on the back of a strategy fueled by exports in the short term, an approach also adopted by Spanish Prime Minister Mariano Rajoy. However, it is yet to be seen whether Spain's economy will be able to rein in its budgetary woes over the next several years, as it, too, struggles to meet the 3 percent of GDP benchmark.
Don't Miss: Will This Major Drop in Confidence Hurt the Economy?